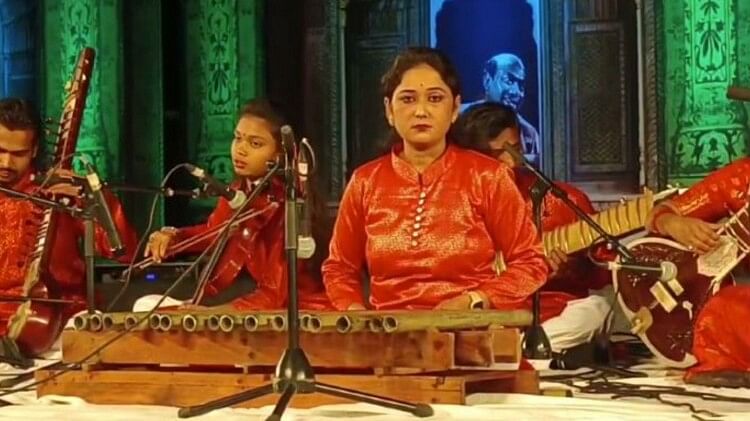 News Updates.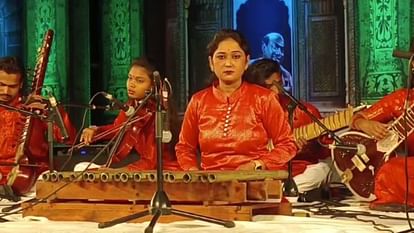 Madhya Pradesh's Maihar Band will reverberate in the G-20 conference
– Photo: Amar Ujala
Expansion
The guests arriving at the 18th G-20 summit to be held in the nation's capital Delhi on September 9 and 10 will be treated to the music of seven notes coming out of the barrel of a gun. Jyoti has been specially called from Maihar in Satna district for her presentation. Music emperor Ustad Baba Allauddin Khan had created Nal Tarang with the gun string. This instrument is unique in the world and is an invention of Maihar Gharana. Maihar Gharana has developed a unique art of extracting music instead of gunpowder, which will now be seen and heard by the whole world.
India is fully prepared to host the G-20. G-20 top leaders from around the world have arrived in New Delhi to participate in the global event, which begins on Saturday. Mauritian Prime Minister Pravind Jugnauth and Nigerian President Bola Ahmed Tinubu have already reached the national capital. Heads of state and government from other countries are also reaching New Delhi today. Meanwhile, all preparations have been completed in the capital to welcome the world leaders.
In this, leaders of 20 leading countries in the world discuss issues related to economy and development. US President Joe Biden reaches New Delhi today. World leaders will seriously discuss food and energy security and clean energy, the climate crisis and the capacity of multilateral development banks during this conference. It will be a wonderful presentation of Maihar among the world leaders, where Nal Tarang composed by music emperor Ustad Baba Alauddin Khan will be performed.
Baba Alauddin Khan composed many self-composed ragas. Some ragas are still played today. Apart from ragas, he also made musical instruments. In this 'Nal Tarang' made from the barrel of a gun is world famous. This gun barrel is cut to various lengths and thicknesses. It is then completed according to the sound of the answer in detail. Ultimately, these drains are played by placing them neatly according to all the notes. It is still played in Maihar Band even today. Which became famous all over the world. He gave 278 compositions to the orchestra. Where there was a classic blend of Indian-Western culture. Today, only 36 compositions remain.
Maihar Band Maihar Band was founded by Alauddin Khan in the 1930s to help the victims of epidemics. Formed a group for helpless and abandoned people suffering from unknown diseases. Gave him training in classical music. According to the maestro's grandson and sarod player Rajesh Ali Khan, a team of 18 musicians was formed to connect the helpless people with the band. The team has performed all over the country. Alauddin Khan invented the Nal Tarang with a rare gun barrel on the lines of the water wave.
.