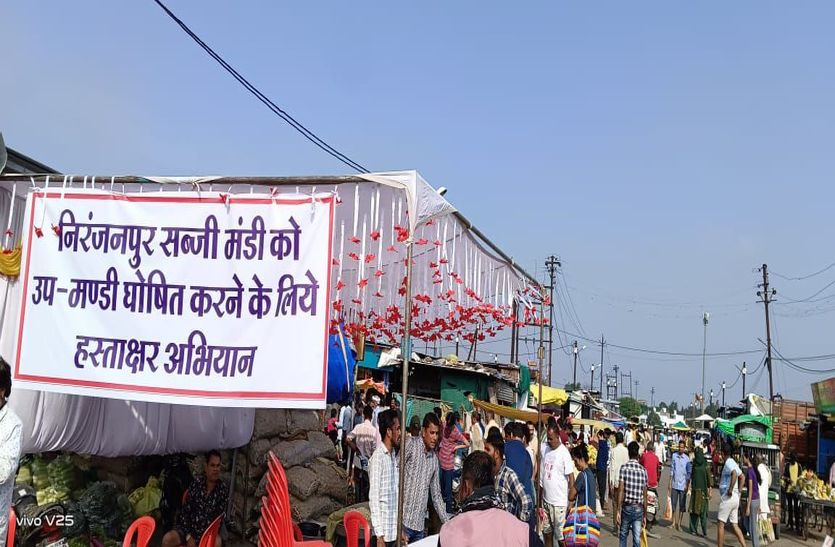 News Updates.
Indore
Published: September 3, 2023 11:04:04
Traders and common people signed, memorandum with signatures will be submitted to Chief Minister Shivraj Singh
Indore News: Signatures were made to convert Niranjanpur vegetable market into a sub-agricultural market.
Indore. Traders and farmers' organizations have long been demanding that the Niranjanpur Vegetable Market, which was shifted from Rajkumar Mill, be declared a sub-market under the Agricultural Produce Market, Indore. There is anger among traders and farmers due to the state government not taking any decision in this regard. While traders face disputes every day due to non-recognition from the market committee, farmers also have to fall victim to forced collection of commissions.
.