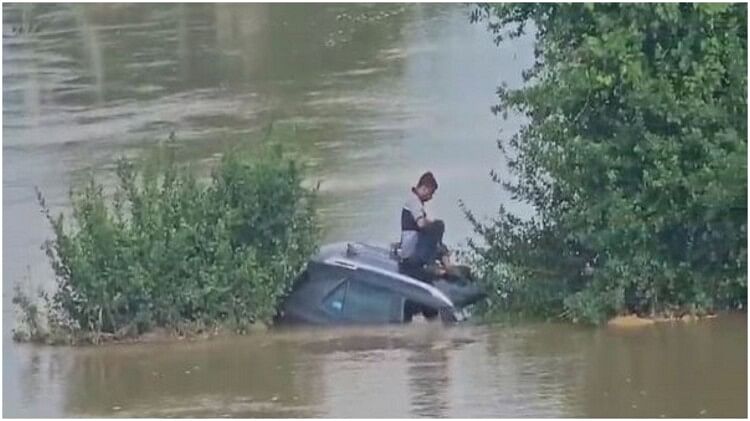 News Updates.
car stuck on flooded road
– Photo: ANI
Expansion
The situation is bad due to floods in Jagatsinghpur area of ​​Odisha. The roads here are filled to the brim with water. There is no difference between roads and dams. In such a situation, a car got stuck on the flooded road here. But due to the awareness of the people, the people in the car were rescued by employees of Odisha State Disaster Relief Force.
Actually, a bridge was built near where the car was stuck. When people passing by saw the car stuck in water, they immediately informed the local fire department. As soon as the information was received, firefighters arrived at the scene and rescued two people who were stuck in the car.
The incident occurred on the Rahma-Khosalpur road when two people were traveling in their car. Suddenly the water level in Mahanadi river increased and after that the road was flooded. However, the car got stuck near a tree.
.