One of the heroes of Libertad said goodbye to the fields of the League

By Fabián O. Rodríguez / Farodrí[email protected]
Nobody can blame Mariano Moreno for anything. Quite the contrary. He played more than 300 games with the shirt of his loves: Libertad. And he did it without saving a note of sweat.
The right-wing midfielder decided to put an end to his career as a footballer, but he will continue to be linked to the Villa Rosas club.
The "Prócer" told his feelings to La Nueva. in an unmissable heads-up.
–Did it cost you to make the decision to retire?
–The truth is, although the idea of ​​retirement already crossed my mind a while ago. In any case, it's hard to understand that I'm not going to be on the pitch doing what I'm most passionate about, but I'm leaving calm because I've always played with a lot of commitment and love for football.
–At what moment did it start to spin in your head or when did you click?
— Before the pandemic we had already started talking about it with the family, my wife Daiana and my daughters Zoe and Alma. The girls practice sports in Villa Mitre; Zoe is 15 and plays hockey and Alma is 12 and does artistic gymnastics and I almost never got to see them, either because of work or because of soccer.
"Honestly, this situation worried me because my parents (José and Marisa) always followed me and I couldn't repeat it with my daughters. And now that they are a little older, they tell me and they are right. Also, thank God I was lucky enough to play baseball for many years and I think the time has come to not think so much about myself and enjoy more time with the family. And, surely, I will follow my girls in each competition, "he added.
–What balance did you make of your career?
–It was positive. I got to play in the First Division in the team that I am a fan of and that gave me everything, since it shaped me as a player and as a person. In addition, I played the Promotional, we were champions in 2012 with the majority of club players, which was not a small thing. And my old man was part of the coaching staff as a prop and celebrating with him was priceless and worth double.
"We also played in the A when it was difficult to reach that category and we competed almost every season with the top teams. We played two finals, 2013 and 2016, a Regional tournament -2008- for the first time in the history of the club".
"And in Class A, I was champion with Huracán, who hadn't done the Olympic lap for a long time. The celebration of the fans and players was unforgettable. And beyond the results, in my club I made many friends. In addition, I am the second player, after my great friend 'Cachorro' Orsi (Mariano) with the most games in the history of the club. That is why, after all this, it is impossible to tell you that my balance was negative".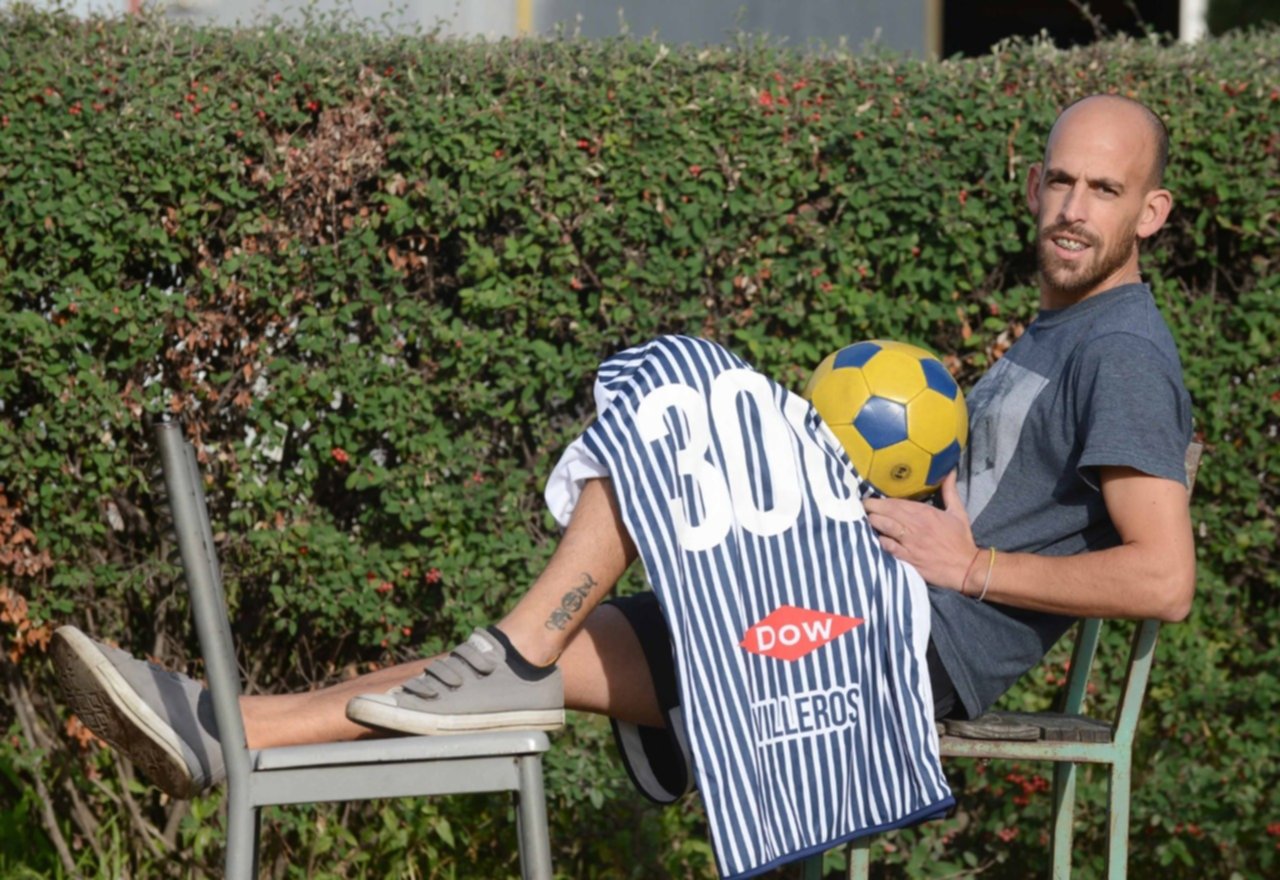 –What did you get from having fought more than 300 battles with the Libertad shirt?
–The truth is that it fills me with pride and happiness. I never imagined that I would arrive and play so many games in my beloved Libertad. But I have to highlight the support of my wife, my daughters and my Elders because, without them, I wouldn't have reached so many games. I only have words of thanks for them.
–Are you going to continue linked in some way to the club?
–The idea is to continue linked to the club. In fact, we are already working with Leo Schwab, although he has been in the first division for some time. It's what I always wanted to do after retirement, as long as the family will let me, ha ha. I want to try to be in all the details of the squad so that they are as comfortable as possible, that they lack nothing and that they only dedicate themselves to training, playing and winning as much as possible, ha, ha".
–Do you notice an institutional growth?
–Without a doubt. Since the arrival of Julio Leguizamón and Pablo Palacio, the club has grown a lot and all that remains is to continue working so that Libertad can play superior tournaments tomorrow. And that is what I want most.
–Did you get the thorn for taking an Olympic lap in the A with the club of your loves?
–The biggest thorn I have as a soccer player is the final that we lost against Tiro Federal in 2016, on the Olimpo court. We had an extraordinary championship, we were able to reach an A final that was not easy at all and we had the misfortune to face one of the best shots in recent years.
"I remember that we played a very intelligent match, where we started winning, but they tied us right away and that's how we finished the 90. There were two penalties for us that were not sanctioned, but this also happens in soccer; sometimes it's for you and sometimes against, despite the fact that we left very angry with Altuna (Gustavo) because the hands had been very evident. Later, in the supplementary period, the rival's hierarchy was noticeable, since they had a high-level bench of substitutes and that made the difference. We were sure that if they didn't tie us up so quickly, we would have many chances of winning the final, since that year we had the shortest goal with very few goals against. It was, without a doubt, the hardest loss I had in my career.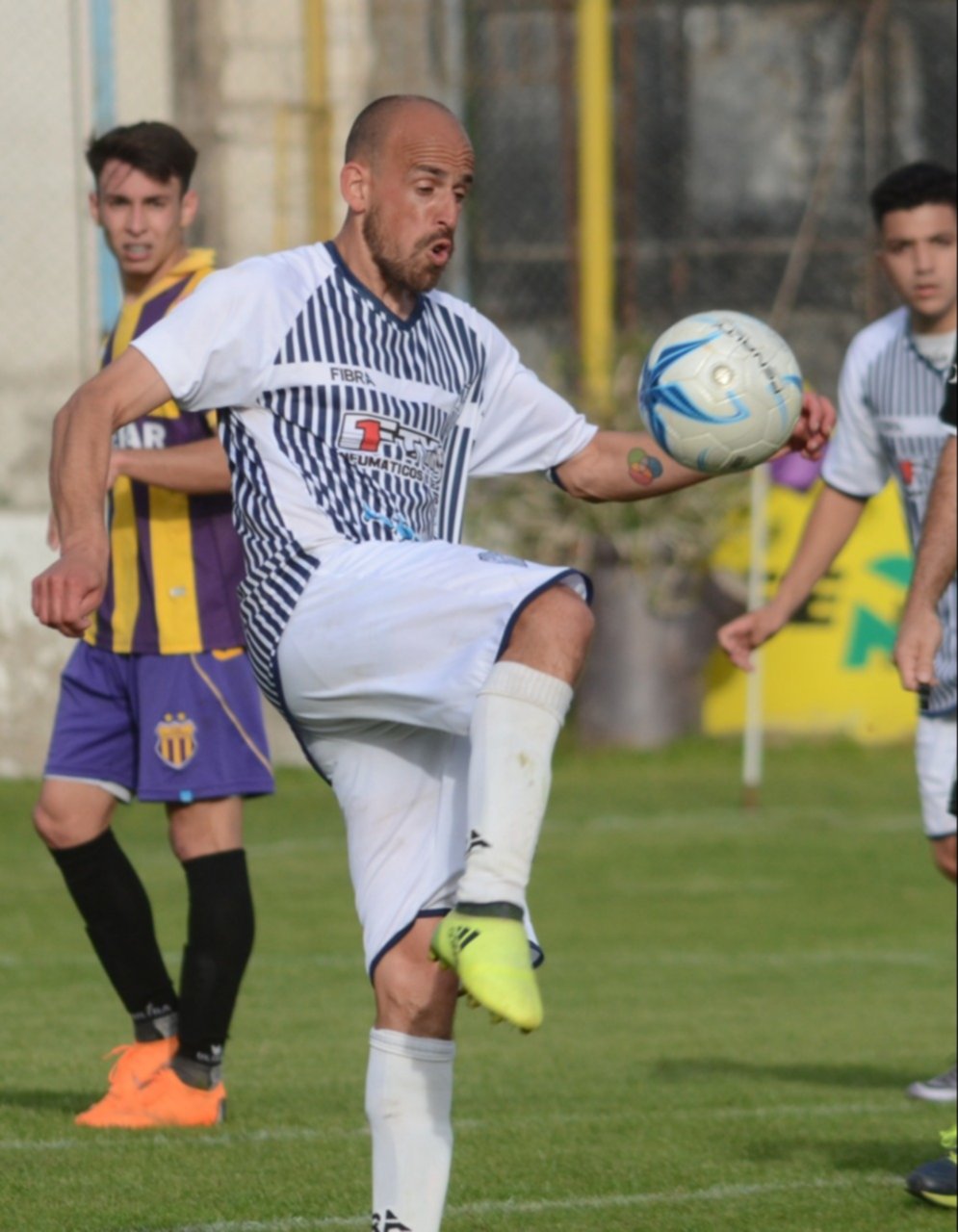 one touch
–How did you experience football?
–I always lived it to the fullest, with a lot of intensity, with a lot of commitment, responsibility and love of the ball
–The best goal you scored in your career.
–It's very easy to remember because I don't have many, ha, ha. I keep two: the first of my career, which I scored against La Armonía in 2006. I hit it from 30 or 40 meters and it nailed the angle of the goalkeeper (Walter Alvarez). And the second went to Rosario in 2016, on the Libertad field. I ran from our large area and as soon as I stepped into the rival area I hit him and he got behind Coronda (Marcos).
–The goal you shouted the most?
–I shouted several important goals. As a fan, the one that 'Negro' Peña put in after a center by 'Chino' Funari against Huracán on the Olimpo court for promotion to First Division. And as a player, the goal of 'Cachorro' (Mariano Orsi) in Argentino C against Rosario on his field, since for Libertad it meant the first in a regional tournament; And on top of that, it was in stoppage time and that always adds more fervor to the celebration. And another could be in 2012, on the field of Pacífico de Bahía to keep the sporting advantage; the goal was by Juan Mieres and also in stoppage time. The three from the promotion final in 2012 on the Liniers court against Pacífico de Bahía cannot be missing either.
–What do you remember about your debut in Primera?
–I was very anxious and nervous because "it was my dream." The thing is that I hadn't even played in Reserve and that made me much more nervous and, at the same time, scared. The coach was Alejandro Ibarguen, the match was on July 24, 2004 against San Francisco, we finished 0-0 and I debuted playing 3, ha ha. As long as he played in the First Division, he played in any position, ha, ha.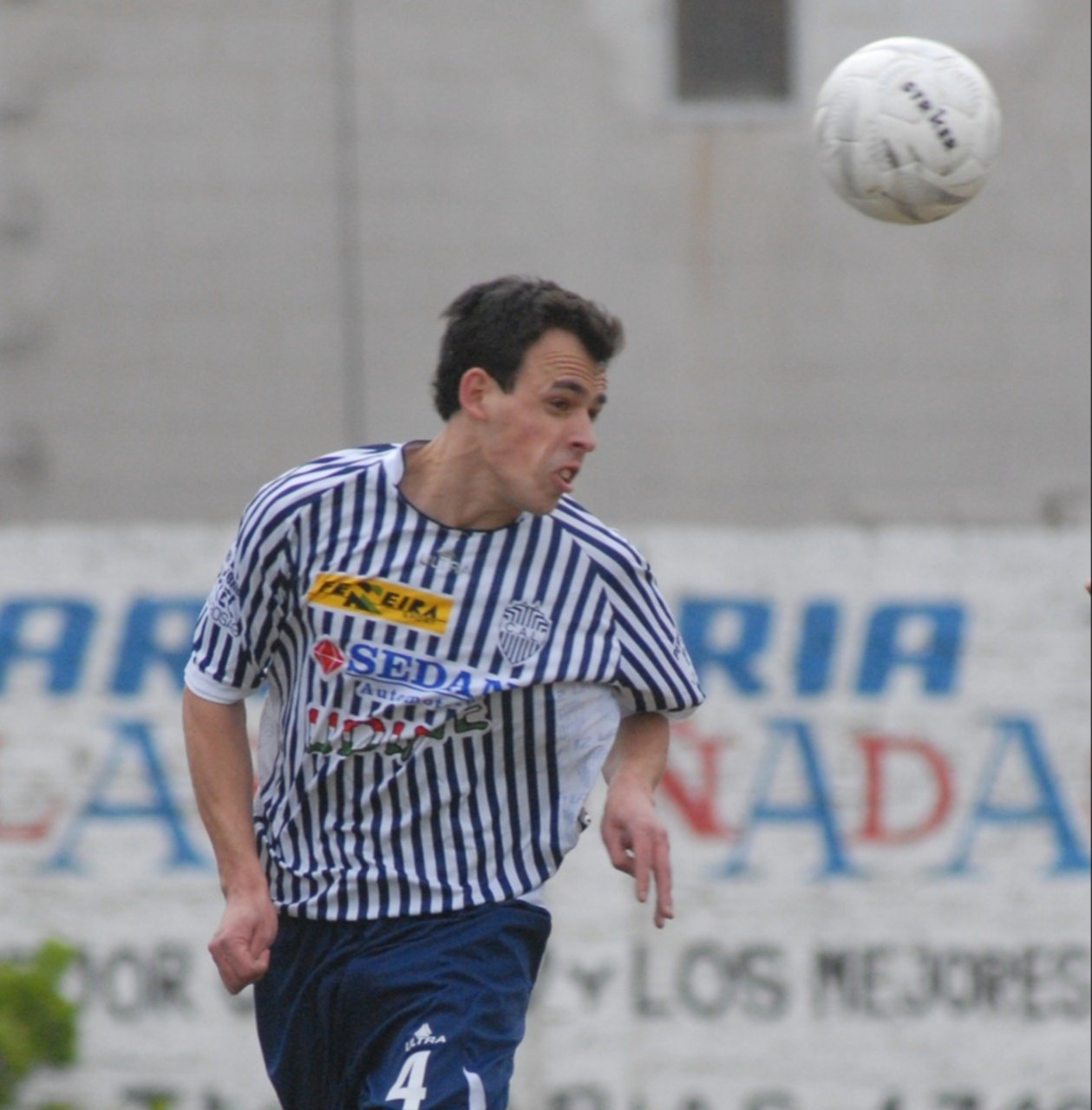 –Which was the teammate that surprised you the most since you played soccer?
–What rival would you have liked to have as a partner?
–A fan of?
–Liberty and Mouth.
–Would you have liked to play in?
–Boca.
–Who are your idols?
–My olds; and in soccer, the best of all time: Lionel Messi.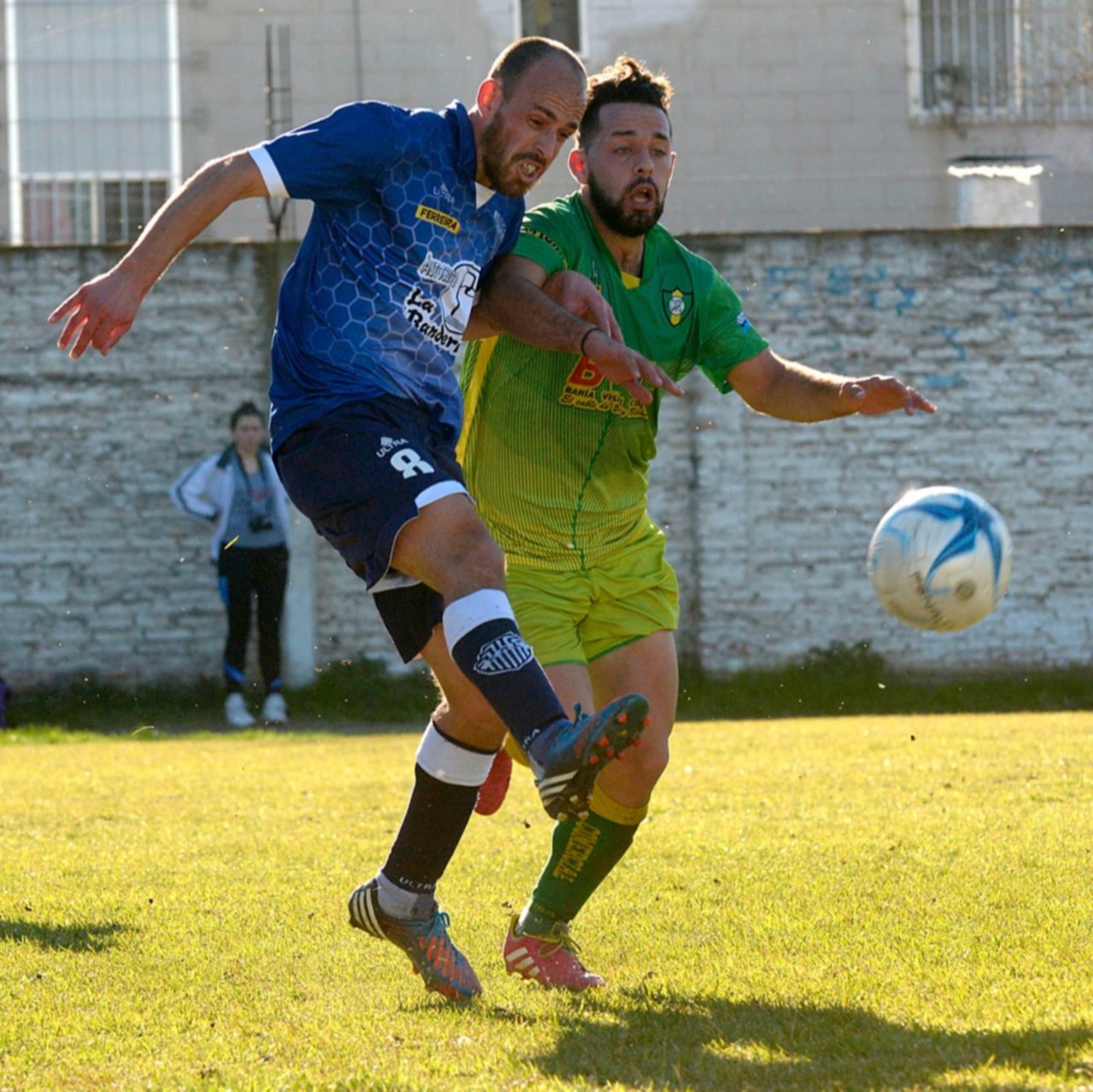 knock and step
— Your best match.
–I keep the promotion when we won 3 to 0 to Pacific. I choose it not because it was my best game but because it was the one I celebrated the most as a Libertad player.
–Your worst game.
–The 2016 final at Olimpo against Tiro Federal. It wasn't my worst game, but it was the toughest defeat and the one that hurt me the most as a Libertad player.
–Your main virtue.
–Speed ​​and endurance.
–Your biggest flaw.
–I got angry very quickly and in the first years of First I was expelled very often.
–What did football give you and what did football take away from you?
–Football gave me many friends, with whom I continue to share many things, such as Mariano Orsi, Lucas Costa Biondi, Marcelo Khin, Ariel Funari, Lautaro Marino, Gustavo Pereira, Lisandro Silva, Gonzalo Troncoso, Mauro Wilson, Pablo Cerra, among others. . Obviously it also gave me joy and that I was able to get to play with my uncle Lisandro Santamaría, one of the many emblems of the club, and with the children, my cousins: Juan Cruz Santamaría and Manuel Santamaría.
"And it took a lot of time with the family."
–Worst kick you ever hit.
I have a very particular one. I hit Jonathan Bravo from Laguna in a Libertad-Comercial. But it turns out that at night my wife invited a couple to dinner at home and it turns out that it was "Jona's" wife because they worked together. So when he came in, he showed me the scrape I left on him, ha ha. Incredible…
–What DT marked you?
–Alejandro Ibarguen who made me debut in the First Division, but it would be unfair to name one because I had many throughout my career and they all left me something, be it good or bad things. One has to learn from everything and everyone.
–With which three friends would you share a barbecue?
–Impossible to choose three, but some of those who cannot be left out are Lucas Costa Biondi, since he cooks better than Martitegui, ha, ha; Marcelito Khin, the 'Cachoro' Orsi, Gonza Troncoso, Lichi Silva, among many others.
–What did the passage through Hurricane leave you?
–He left me a championship in the A; the only one I have in my career and it is no small thing. Only words of thanks to my teammates that I had that year, coaching staff and fans, who from the first day made me feel like one of them. I always tried to give my best in each game to return all the support, trust and respect they showed me.
–Build your ideal team with the teammates you had and the DT.
–I can not put together a single team because I played with great players. I'm going to choose two: one with all the players from the club and another with a mix of players who shared the team. The one of the former Freedom: "Chino" Marinozzi; Mariano Moreno, Marcelo Khin, Fer Ojeda, the 'Black' Bergamo; "Kiko" Pedraza, Lucas Costa Biondi, Jose Luis Espinoza; "Alfajor" Cerra, "Cachorro" Orsi and Gabriel Jara. DT: "Pole" Calvismonte.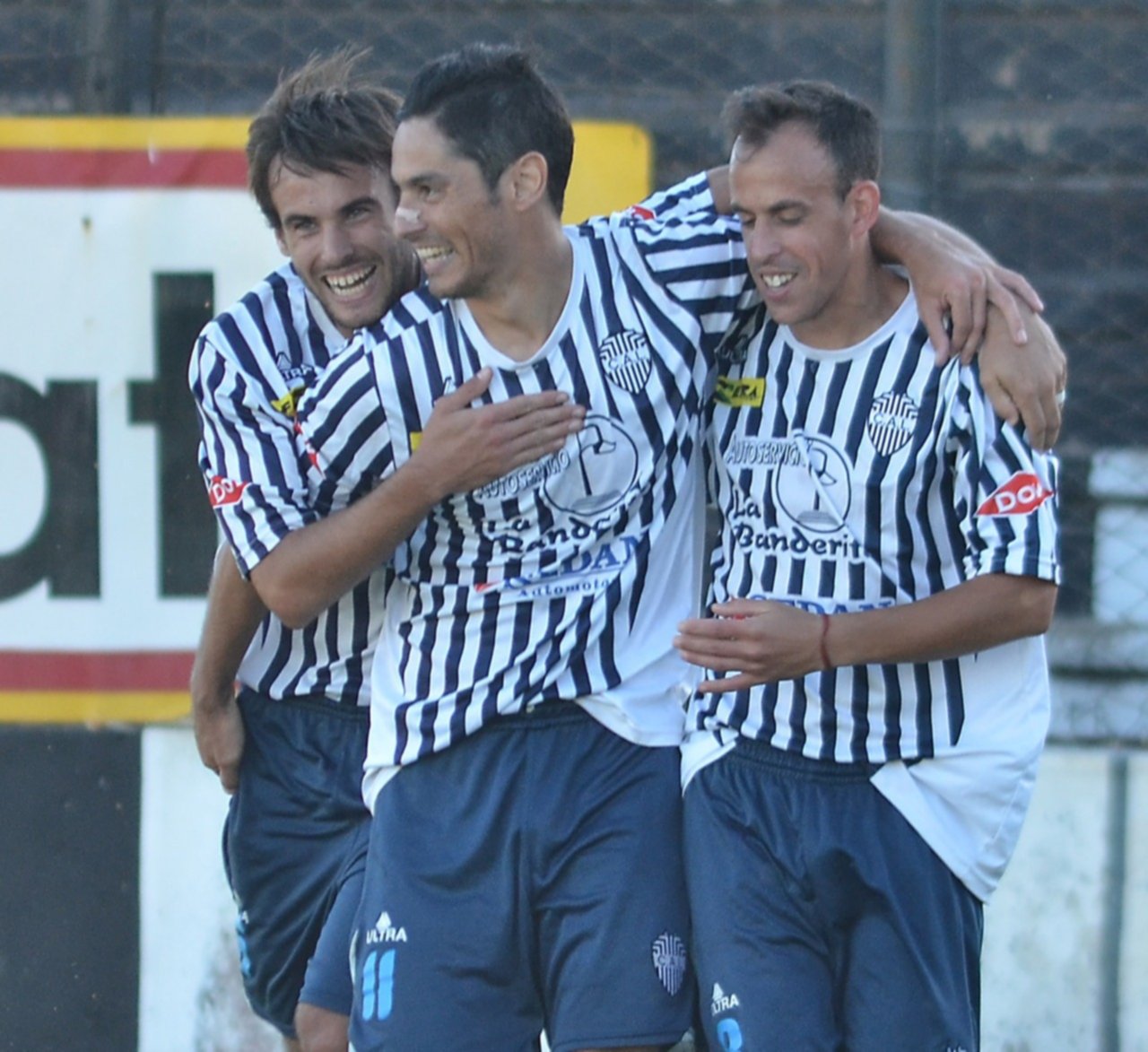 Those who shared a team: Rodrigo Martínez; Mariano Moreno, Mauro Wilson, Gonzalo Troncoso, Lautaro Marino; Lucas Machain, Claudio Apud, Leonel Navarro, Enrique Gutierrez; Matías Vázquez and Dario Gigena. DT: "Fito" Neck.
–Define Freedom in one sentence.
–"While the glorious breasts vibrate forward we go, Freedom".
The number
328
With that of the Villa. Mariano Moreno played 328 games with the Libertad shirt and scored 17 goals. In Huracán he played 27 games and was champion in 2015.
.
News from La Nueva