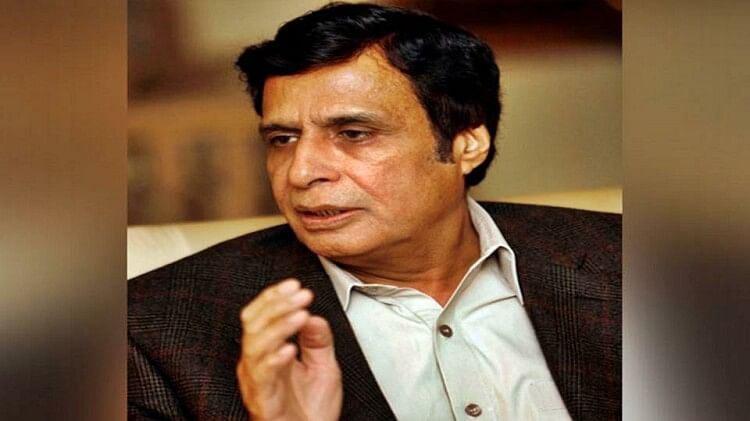 News Updates.
PTI Chairman Chaudhary Parvez Elahi.
Photo: ANI
Expansion
Pakistan Tehreek-e-Insaf (PTI) Chairman Chaudhry Pervez Elahi on Saturday challenged his arrest while maintaining public order (MPO) in the Islamabad High Court (IHC). News agency ANI gave this information quoting Pak media.
According to Pak media reports, former Punjab Chief Minister Chaudhary Pervez Ilahi has challenged his detention through his lawyer Abdul Razzaq. He has made the Home Secretary, IG Police and others respondents in the petition filed in the court. Ilahi has requested the court to quash his arrest under the MPO and order his immediate release.
He filed an application in the court after he was arrested again by the Islamabad police on Saturday. After his arrest, he was shifted to Attock Jail. Soon after he was brought to Islamabad, Islamabad's Deputy Commissioner (DC) ordered his detention for 15 days under Pakistan's Maintenance of Public Order (MPO).
According to media reports, the Islamabad administration issued the order saying that because of Chaudhary Parvez Elahi, the law and order situation may worsen as he is a key functionary of PTI. Giving information about Ilahi's arrest on social media platform X on Friday, Islamabad Police wrote, Parvez Ilahi has been arrested under three MPOs on the orders of the District Magistrate. Parvez Ilahi is moved to prison.
According to Pakistani media reports, his arrest was made after the Lahore High Court (LHC) on Friday directed the National Accountability Bureau (NAB) to release Chaudhry Pervez Ilahi. Elahi had filed a petition against NAB's decision to arrest him in a corruption case.
According to media reports, Lahore High Court Judge Amjad Rafiq announced the verdict after Elahi was produced in court. During the hearing on Friday, Justice Rafiq warned NAB that if Ilahi was not produced before the court today, the court would issue an order against the director general of the accountability body. He said his arrest will be thoroughly investigated.
Judge Rafiq said: I order the immediate release of Parvez Ilahi. On August 29, the former Punjab CM had approached the court challenging his detention, saying his arrest violated LHC orders. The LHC order prohibited the authorities from arresting Ilahi in any secret FIR or ongoing investigation.
According to media reports, NAB had accused Chaudhry Pervez Elahi of accepting bribes worth more than one billion Pakistani rupees (PKR) through intermediaries in more than 200 development projects in Gujarat, Pakistan. Elahi was initially arrested outside his house on June 1 in a corruption case involving PKR seven crore misappropriation of development funds announced for Gujarat district. Since then he has been in prison on various charges. The PTI chairman has been released several times following court orders. But each time he was immediately arrested.
.