Pro IQRA News Updates.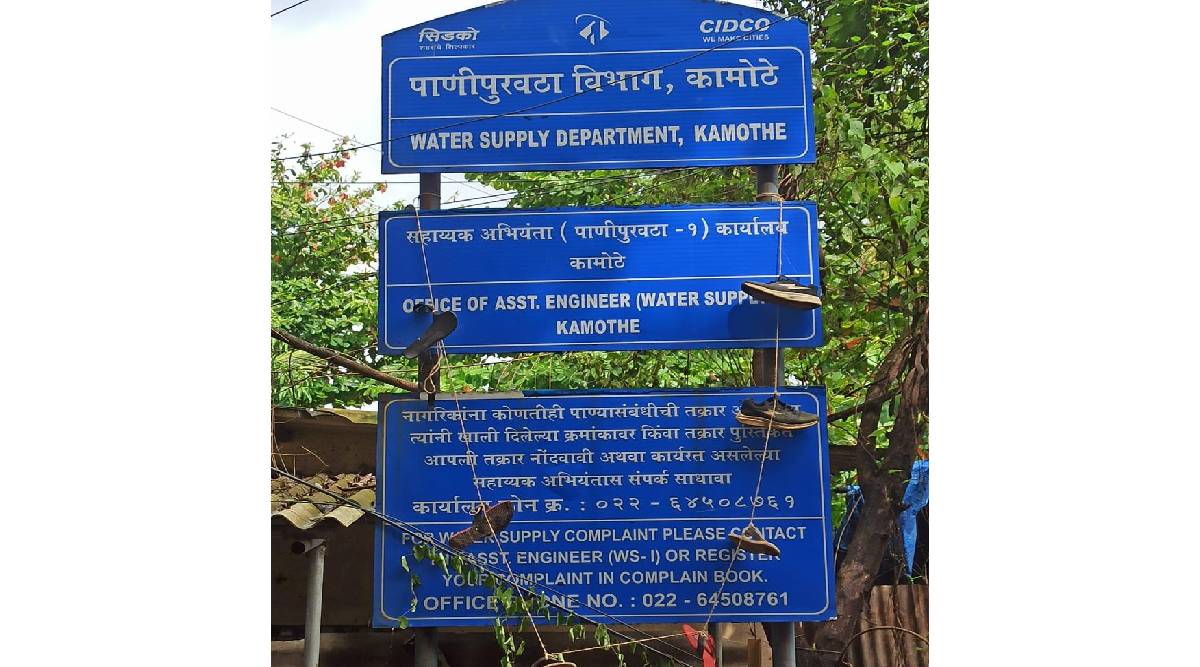 Although it is raining outside the house, the water taps in the house in Kamothe Colony are dry. Several times the representatives of social and political parties met the SIDCO authorities and made requests to increase the water supply but to no avail. When Mahwakas Aghadi was in power in the state, the BJP MLA from Panvel also barged into the CIDCO office and warned of protest. has become aggressive. Officers of Kamothe in Shekap placed the shoe necklace on a board outside the water supply office in Sector 6A of Kamothe township at three o'clock on Thursday afternoon.
After giving up, the angry workers of Shekap did not run away and asked when they would get water in the same office. Officials from CIDCO's Belapur office reached Kamath as officers were not available at that time. As usual, he pacified the agitated workers by saying that SIDCO was not getting enough water and the supply was running low. At that time the workers were told that CIDCO's efforts were on, finally after a few hours CIDCO guards removed the shoe chain.
.