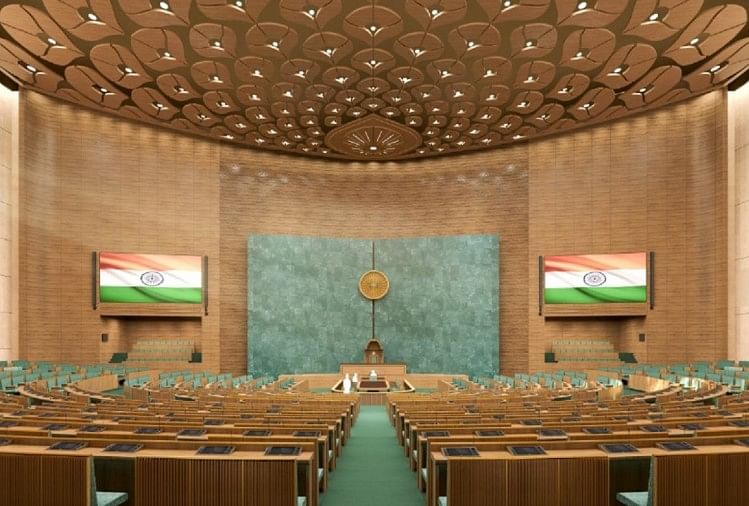 News Updates.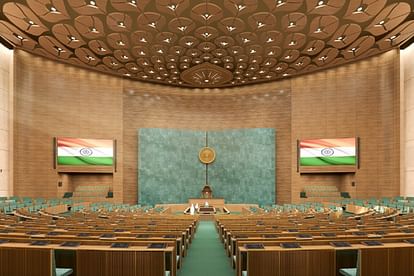 the new parliament building
– Photo: Amar Ujala
Expansion
The extra session of Parliament has started. This session will be held in the new parliament building from tomorrow. Earlier, Vice President and Rajya Sabha Chairman Jagdeep Dhankhar, Prime Minister Narendra Modi and Lok Sabha Speaker Om Birla will preside over a ceremony in Parliament's Central Hall on Tuesday. During this, the country's rich parliamentary heritage will be remembered and a pledge will be taken to make India a developed nation by 2047.
The program for the new Riksdag house will be as follows
Everyone gathers in the Riksdag on 19 September at 11.00.

Parliamentary Affairs Minister Pralhad Joshi will deliver the welcome address at the ceremony at the Central Hall.

Senior Members of Parliament will also speak on this occasion.

This ceremony of about an hour and a half begins and ends with the national anthem.

This will be followed by lunch, then the top leaders will take all MPs to the new Parliament House.

The proceedings in the Lok Sabha will begin at 1.15 pm

The Rajya Sabha meeting will be held at 14.15
can also take up
According to sources, BJP MP Maneka from Lok Sabha will be the first speaker in the programme. After Maneka Gandhi, former Prime Minister Manmohan Singh has been approached to tackle the function. However, the former prime minister has not been well for some time and may not be present. The ceremony will also feature a speech by senior MP Shibu Soren, who has more experience in the Lok Sabha and Rajya Sabha combined than any other member. Leader of the House in the Rajya Sabha Piyush Goyal, Leader of the Opposition in the Upper House Mallikarjun Kharge and Congress leader in the Lok Sabha Adhir Ranjan Chowdhury will also address the ceremony.
PM Modi can take a copy of the constitution to the central hall
The prime minister may bring a copy of the constitution to the Riksdag's central hall during the ceremony. Before the ceremony in the Central Hall, three separate group photographs will be taken in the courtyard of the Old Parliament House. The first photograph will be of members of both Rajya Sabha and Lok Sabha, the second of Rajya Sabha members and the third of Lok Sabha members.
.