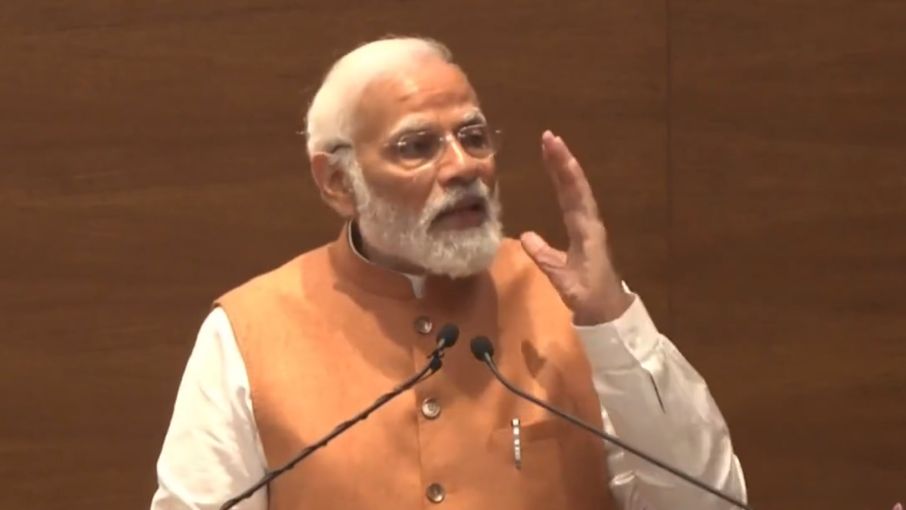 News Updates.
Prime Minister Modi has said that reforms have taken place because of a stable government with a decisive mandate. He has said that such reforms could not happen for decades because there was no stable government. Recalling the years before his coronation, Prime Minister Modi said the governments of the three decades before 2014 were unstable and therefore unable to do much. He said many reforms could be made in the areas in the past nine years because of the stable government. PM Modi made this in an interview to PTI.
Prime Minister Modi emphasized in the interview that his government was given a decisive mandate. The prime minister said: 'Because of this stability, many reforms have been implemented over the past nine years. These relate to reforms, the economy, education, the financial sector, banks, digitalisation, welfare, inclusion and the social sector. This stability has laid a strong foundation and led to development. India's rapid and sustained progress has of course created interest worldwide and many countries are following our growth story very closely.'
His comment is important because in the last three decades that PM Modi spoke about, most of the coalition governments were there and many times some governments could not complete their tenure. This also included the BJP-led NDA government, where the Atal Bihari Vajpayee government could only sit for a few days. However, he later completed his five-year term.
Now the opposition alliance 'India' is giving a tough challenge to BJP for 2024. The 28-party opposition alliance 'India' is planning to field a joint candidate against the ruling party in more seats in the upcoming Lok Sabha elections.
Along with this, the Prime Minister spoke about issues like corruption and casteism, on which he has continuously attacked the opposition parties. The Prime Minister said that when India celebrates 100 years of independence, it will be a developed nation and have no place for corruption, casteism and communalism.
Regarding the upcoming G20 summit in New Delhi, the Prime Minister said the world is now looking to India for guidance.

He said: 'Our words and vision are seen by the world as a roadmap for the future and not just ideas.' The Prime Minister said that the world's GDP-centric approach is now changing to a people-centric one and India is playing the role of a catalyst in this. He said that everyone's support, everyone's development can also be a guide for the welfare of the world.
He said: 'Indians today have a wonderful opportunity to lay the foundations of development that will be remembered for thousands of years to come. For long India was seen as a country of a billion hungry stomachs, now it is a country of a billion ambitious minds and two billion skilled hands. Prime Minister Modi said that India will be among the top three economies in the world in the near future.
He again left out the issue of providing financial assistance to people as part of election messages calling it "Rewri Culture". In October last year, he had also termed it as 'Rewari culture'. He said that irresponsible fiscal policies can produce populist short-term political results, but may have to pay huge socio-economic costs in the long term.
.