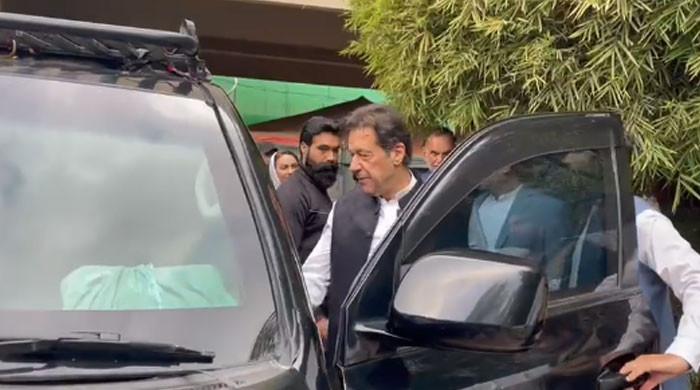 Pro IQRA News Updates.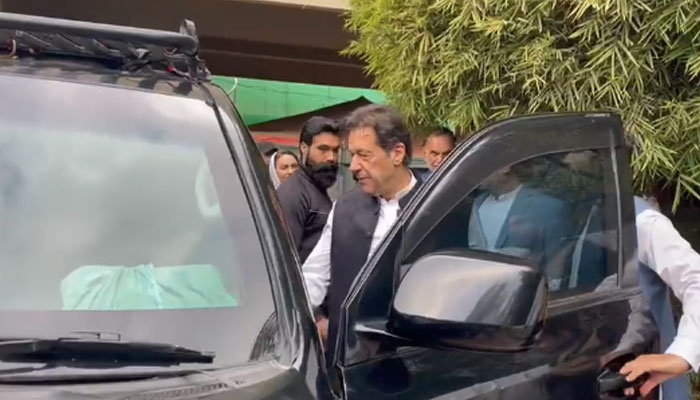 Chairman Pakistan Tehreek-e-Insaf (PTI) Imran Khan proceeds towards Islamabad via the highway from Zaman Park Lahore to appear in the Tosha Khana case.

On the other hand, the police have taken over the control of the toll plaza on the Lahore-Islamabad highway and the police have removed the employees working at the toll plaza in Islamabad.
Containers have been placed on the road coming to Islamabad, police say no one will be allowed to enter except Imran Khan and security personnel vehicles, police team has three hundred tear gas grenades.
Police have stopped Imran Khan's convoy at the toll plaza in Islamabad and police are not allowing any vehicle to cross the toll plaza, police officials say only Imran Khan's vehicle will pass the toll plaza
Islamabad Police has issued SOP regarding Imran Khan's appearance in Tosha Khana case.
According to the announcement of Islamabad Police, Section 144 is in force in Islamabad and it must be followed.
The Tosha Khana case will be heard today in NAB court number one in the judicial complex. Justice Zafar Iqbal has summoned Imran Khan to indict him.
Imran Khan is likely to appear at the G-11 Judicial Complex today.
The sessions court had fixed a date of arraignment for Imran Khan on January 31, continuous absence. The sessions court issued his non-bailable arrest warrant on February 28. The Islamabad High Court quashed the arrest warrant on 7 March and ordered to appear on 13 March.
Imran Khan's non-bailable arrest warrant was reinstated after he failed to appear on 13 March.
The sessions court had issued an arrest warrant for Imran Khan for March 18 and ordered his production. The Islamabad High Court had stopped the police from arresting Imran Khan to appear in court today.
The Chief Commissioner Islamabad had moved the hearing of the Tosha Khana case from the court building to the judicial complex yesterday.
.