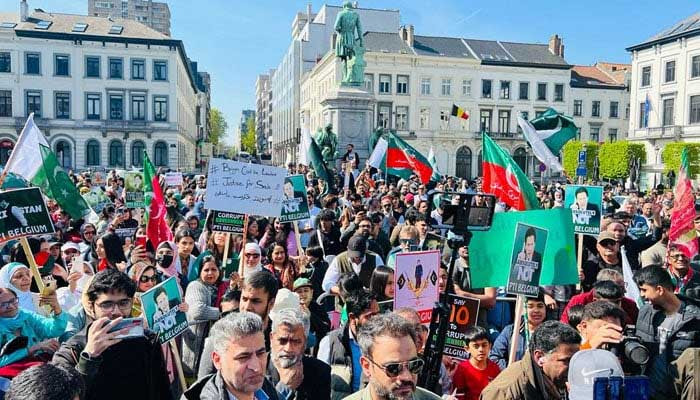 Pro IQRA News Updates.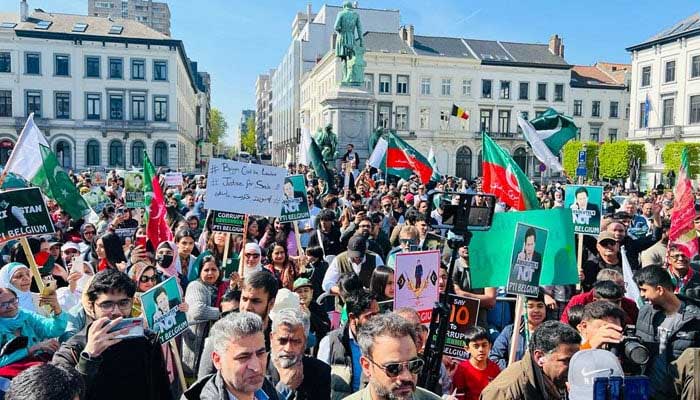 Tehreek-e-Insaaf organizations across Europe will hold a large protest demonstration in front of the European Parliament on March 18, where party chairman Imran Khan will address via video link.
This was announced by PTI Belgium President Ghulam Rabbani Babu here in Brussels.
Speaking about Representative Jang, he said Pakistan Tehreek-e-Insaf (PTI) from France, Germany, Holland, Spain, UK, Portugal, Denmark, Norway, Luxembourg, Italy, Austria, Sweden and Ireland is hosting Belgium. The Pakistan Democratic Movement (PDM) government in Pakistan has daily reported cases of terrorism against the party's top leadership and their use of various tactics to escape from the elections by deviating from the constitution. But they will make a big demonstration to express their disapproval.
The demonstration will take place on March 18 at 14:00 in front of the European Parliament at Plus Luxembourg.
Delegations from America, Canada and South Africa will also participate in the protest.
He further said that overseas Pakistanis will never forget the withdrawal of their voting rights by the present government.
He said that through this process overseas Pakistanis have been deprived of the right to participate in the democratic process in Pakistan.
.