Pro IQRA News Updates.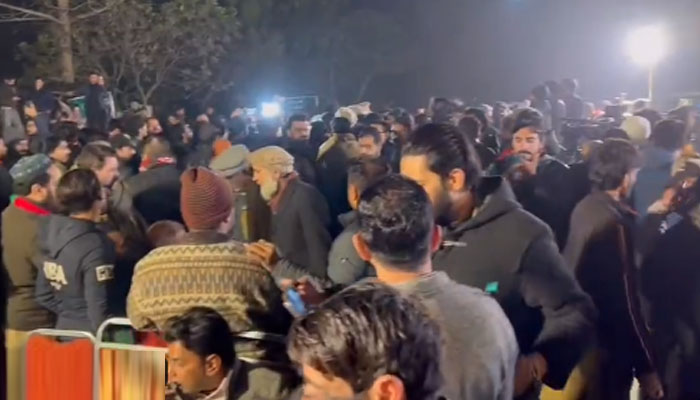 In view of the possible arrest of Chairman Tehreek-e-Insaf, a large number of Tehreek-e-Insaf workers camped outside Imran Khan's residence in Lahore, the workers took beds and blankets and reached Zaman Park to spend the night.
Considering the threat of arrest of PTI Chairman Imran Khan, PTI workers had reached Zaman Park in large numbers last night.
PTI leader Yasmin Rashid and other leaders including Senator Ijaz Chaudhry also reached Zaman Park late in the evening to boost the workers' morale.
On this occasion, workers chanted slogans in favor of Imran Khan and danced on party songs, while the container was also delivered to Zaman Park.
.