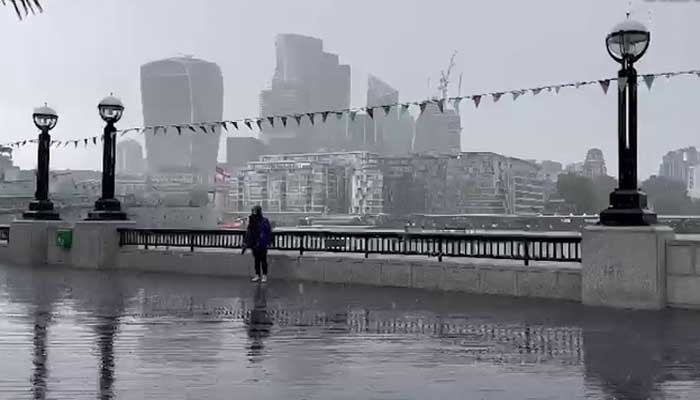 Temperatures dropped to 10 degrees Celsius in the UK on Tuesday due to rain.

According to reports from London, the weather became colder due to hail and rain in London and its suburbs.
The British Meteorological Department said that the intermittent rain will continue for the next two days.
According to the Meteorological Department, the incessant rains will continue for two more days.
The Meteorological Department has instructed the citizens to take precautionary measures during the rains.
.