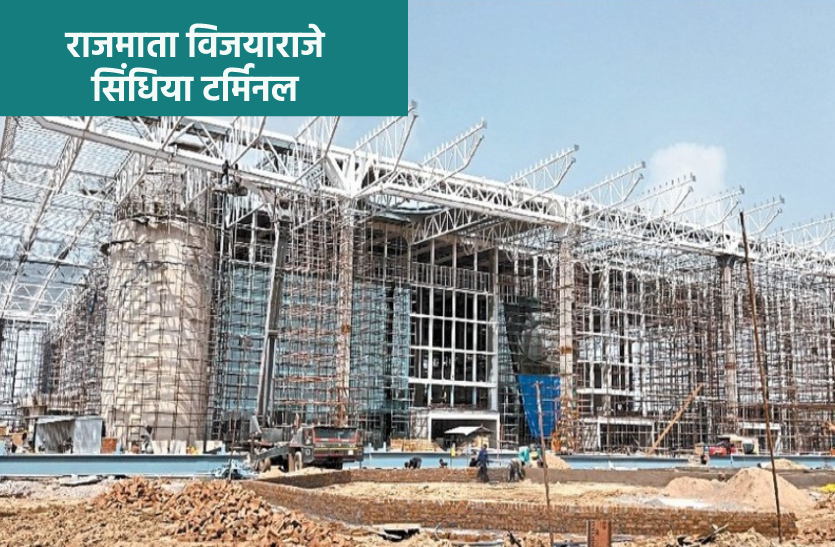 News Updates.
Gwalior
Published: September 18, 2023 4:13:08 PM
Air terminal work behind schedule, 80% complete, could be inaugurated next month
Work on Rajmata Vijayaraje Scindia's new terminal in Gwalior has lagged behind the target. The first phase of the terminal, which is being built at a cost of about Rs 500 crore, is being built at a cost of about Rs 300 crore. It was supposed to be ready in September, but the first phase was delayed. Currently, only 80 percent of the work has been completed here. Because of this, it will go beyond the specified time limit. The foundation stone of the air terminal was laid by Union Minister Amit Shah on 16 October 2022. The work started only after this. The new air terminal is being built on an area of ​​two lakh square feet.
.