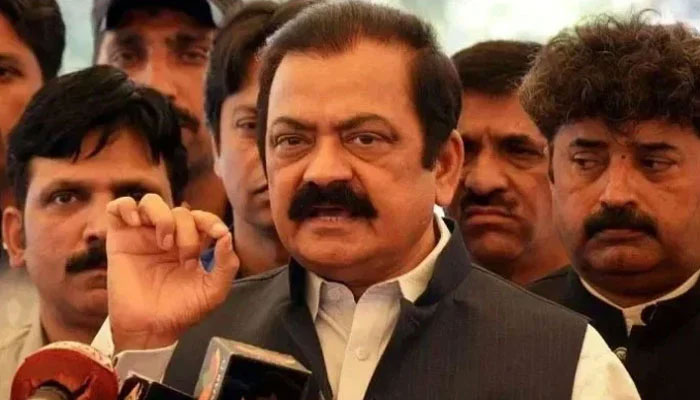 Federal Interior Minister Rana Sanaullah has reacted to the meeting between former Chief Justice Saqib Nisar and Pakistan Tehreek-e-Insaf (PTI) chairman Imran Khan.
In his statement, Rana Sanaullah said:
He said that today the drama scene of both of them has become a drop scene, certificates of authenticity and fidelity have been gathered in one place, the nexus of both the artist of New Pakistan and the architect of the dam has come to the fore.
He alleged that one treasury was eaten up, the other did not account for the money of the dam, the reality of the conspiracy characters against Nawaz Sharif has come to light.
It may be recalled that at the request of former Prime Minister Imran Khan in Lahore, former Chief Justice Saqib Nisar met him at his residence.
.