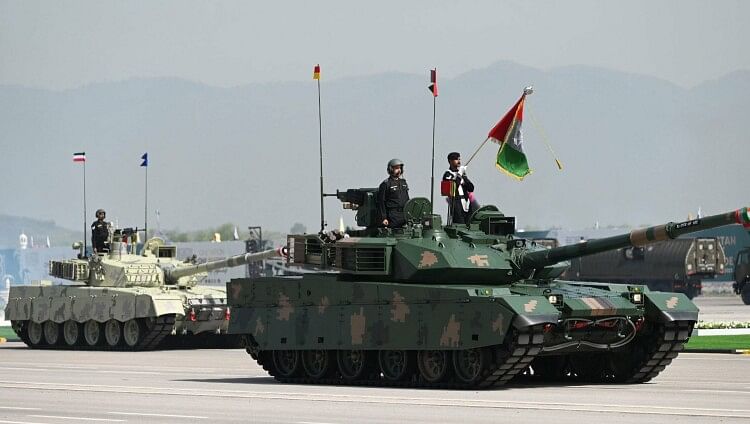 News Updates.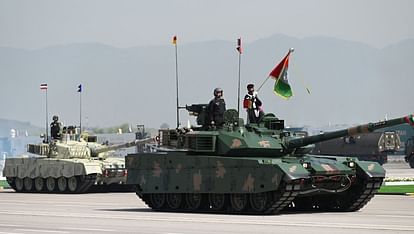 Pakistan refused to sell arms
– Photo: Social media
Expansion
A report has claimed that Pakistan sold weapons to America under an intelligence agreement to supply them to Ukraine. In return, the IMF has given a bailout package to Pakistan, which is surrounded by economic crisis. The report has cited Pakistani and US government documents to support its claim. However, the Pakistani government has rejected these allegations.
what is in the report
The online investigative website The Intercept has published this report. It has been told in the report that this agreement was made between Pakistan and America to use the Ukrainian army. According to the report, the US has put pressure on Pakistan for this deal. Let us tell you that Pakistan, which is facing the financial crisis, has received a bailout package of three billion dollars from the IMF. According to the report, Pakistan did this deal under US pressure just to get this bailout from the IMF. However, Pakistan's foreign ministry spokesperson Mumtaz Zahra Baloch rejected the claims in the report. Zahra Baloch termed the allegations as baseless and fabricated.
Pakistan rejected the allegations
Baloch said Pakistan's policy in the Russia-Ukraine war is to remain strictly neutral and has not provided arms or ammunition to any country. Pakistan has strict rules on arms exports. It is noteworthy that in July the Minister of Foreign Affairs of Ukraine Dmitry Kuleba visited Pakistan. During that time, Kuleba had dismissed the news that Pakistan was supplying arms to Ukraine. Pakistan's former foreign minister Bilawal Bhutto Zardari had also rejected these allegations.
There were also reports that Pakistan had also established a company in Warsaw for the sale of arms. In an interview with the BBC in April, a top commander in Ukraine had said that they had received weapons from many countries including Pakistan, but the Ukrainian government had denied this. The war between Russia and Ukraine started on February 24 last year. Since then, Pakistan has been trying to strike a balance between Russia and America. According to the latest reports, however, it seems clear that Pakistan has succumbed to US pressure.
.