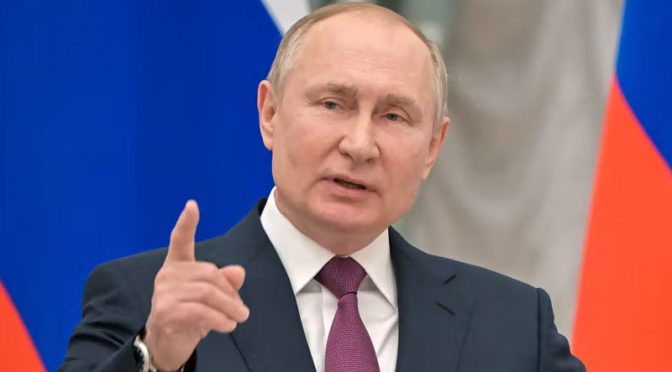 Moscow: (Web Desk) Russia has announced that it will supply Belarus with nuclear warhead missiles.
According to a report by a foreign news agency, Russian President Vladimir Putin has said that Belarus will enable the air force to carry nuclear weapons.
He said the missiles would be delivered to Belarus in a few months. The missiles are capable of carrying nuclear warheads up to 500 km.
Earlier, Russian Defense Minister Sergei Shoigu said in a statement that the situation had made it necessary for the Russian-Belarusian alliance to strengthen the state's defense capabilities and increase troop readiness.
Sergei Shoigu meets with Belarusian Defense Minister Viktor Hernan in Moscow, Russia.
Prior to the talks, Shoigu said Belarus was an important strategic partner, close friend and ally for his country.
He said that bilateral military cooperation between Russia and Belarus has grown under unprecedented pressure from the West and undeclared war against them.
Shoigu said he attaches great importance to Belarus building a unified defense zone against the United States and its allies.