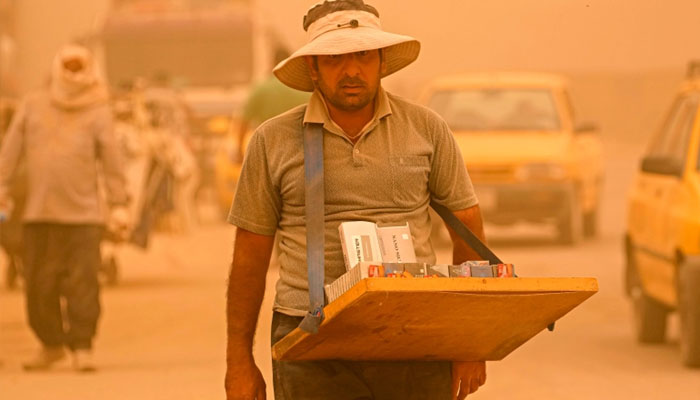 A sandstorm in Iraq engulfed everything, causing darkness on all sides.
According to the foreign news agency, houses, cars and roofs of buildings were covered with sand in view of the storm, while the airports in Baghdad, Najaf and Sulaymaniyah were closed for flights due to reduced visibility.
Due to the situation created by the sandstorm, government offices in seven provinces, including Baghdad, and schools across the country were closed.
Across Iraq, 2,000 people have been hospitalized with respiratory problems.
This is the eighth sandstorm in Iraq since mid-April.
.