News Details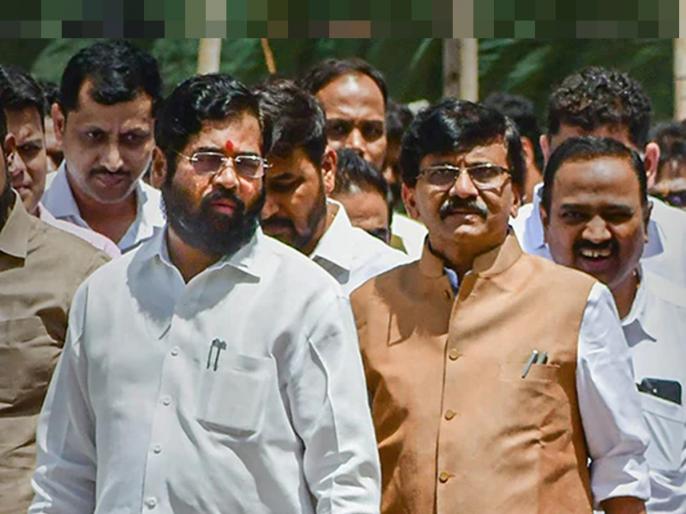 Mumbai: The number of Shiv Sena MLAs joining the group of Minister Eknath Shinde is increasing. It is learned that Minister Uday Samant has left for Guwahati. Since morning there was no contact with the feudal lord. Sources said that Uday Samant left for Guwahati via Surat. ANI has tweeted about this. While the number of MLAs is increasing in Shindeghat, Sanjay Raut is giving strong statements against the rebel MLAs.
He is the eighth minister to join the Shinde faction after Uday Samant's rebellion. Uday Samant Shinde is the eighth minister in the Mahavikas Aghadi government to join the group so far after Eknath Shinde, Dada Bhuse, Abdul Sattar, Sandipan Bhumare, Gulabrao Patil, Bachchu Kadu and Shambhuraj Desai. With the departure of Samant, it is being said that Aaditya Thackeray is the only minister left in Shiv Sena. That's why Shiv Sena has been hit hard. While the number of MLAs is decreasing, Sanjay Raut is giving furious speeches and criticizing the rebels.
Shiv Sena MLA Sanjay Shirsat had expressed displeasure over Sanjay Raut in a letter. After that Deepak Kesarkar, Abdul Sattar directly took names and replied to them. Nevertheless, Sanjay Raut has been vehemently criticizing the rebel MLAs. From there, BJP leader and Mohit Kamboj, who was staying in a hotel in Guwahati, targeted Sanjay Raut by tweeting. As soon as Sanjay Raut opened his mouth, a Shiv Sena MLA was cut short, tweeted Kamboj.
Whenever Sanjay Raut opens his mouth,
One MLA of the army has been reduced!

– Mohit Kamboj Indian (HitmohitBharat_) 26 June 2022
We are not slaves of anyone, we are also self-respecting
What kind of Hindutva does Abdul Sattar have, says Sanjay Raut? I joined Shiv Sena under the leadership of Eknath Shinde. Hindutva took on a saffron color. But, as he was speaking on TV, we are not anybody's slave, we are not anybody's slave, we also have self-respect, said rebel MLA Abdul Sattar, criticizing Sanjay Raut. I am 42 years old politician. However, the way they talk to us is not the right way. We also have our pride. Abdul Sattar said that when 50 MLAs sitting here express their feelings, their body and mind get hurt. Efforts are also being made to unite the Gram Panchayat members. We are MLAs, I am Minister of State. Sattar said, 'But it doesn't feel right to talk about us. He also made it clear that a new government will come in the state.
web title: Shiv Sena: "Sanjay Raut opened his mouth and Shiv Sena lost an MLA", BJP's Tola by Mohit Kamboj
get Latest marathi news , Maharashtra News And Live Marathi News Headlines From politics, sports, entertainment, business and hyperlocal news from all cities of Maharashtra.
,