Singer Falak Shabbir and his wife Sara Khan, the most popular couple in the showbiz industry who recently welcomed their first child, have shared a video of their little fairy on social media.
On the story of photo and video sharing app Instagram, Falak Shabbir has shared Aliana's sleeping video story which Sara Khan has also shared on her account.
Falak Shabbir says in the caption of his story that he is doing his duty as a father while he is sleeping comfortably in a high cradle.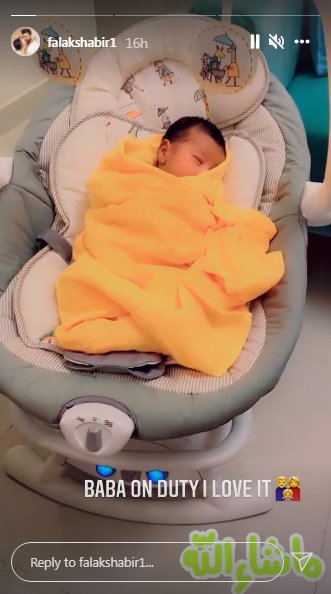 Sara Khan and Falak Shabbir's little doll is a star in the eyes of their fans, including this wonderful pair.
Falak Shabbir and Sara Khan are sharing new videos and photos of their daughter on Instagram these days which are also well liked by the fans of both of them.