Shiromani Akali Dal (United) releases list of 12 candidates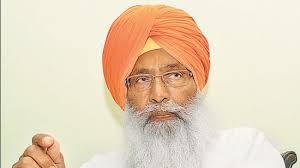 Patiala: As per the list of 12 candidates released by Shiromani Akali Dal (United), Mr. Parminder Singh Dhindsa from Lehragaga Assembly constituency in Malwa region, Mr. Soma Singh Gharachon from Dirba, Mr. Harpreet Singh Garcha from Sahnewal, Mrs. Paramjit Kaur Gulshan from Jaito. Sant Sukhwinder Singh Tibba from Mahil Kalan, S. Jagtar Singh Rajeana from Bagha Purana and S. Sanmukh Singh Mokha from Sunam have been nominated.
Mr. Sarwan Singh Phillaur / Mr. Damanveer Singh Phillaur from Phillaur Assembly constituency in Doaba area, Mr. Manjit Singh Dasuha from Urmur Tanda, Mr. Jugrajpal Singh Sahi from Sultanpur Lodhi
In Majha constituency, Daljit Singh Gill from Halqa Khemkaran and Master Johar Singh from Qadian have been fielded.
Post Disclaimer
Opinion/facts in this article are author's own and punjabi.newsd5.in does not assume any responsibility or liability for the same.If You Have Problem With This Article Plz Contact Our Team At Contact Us Page.