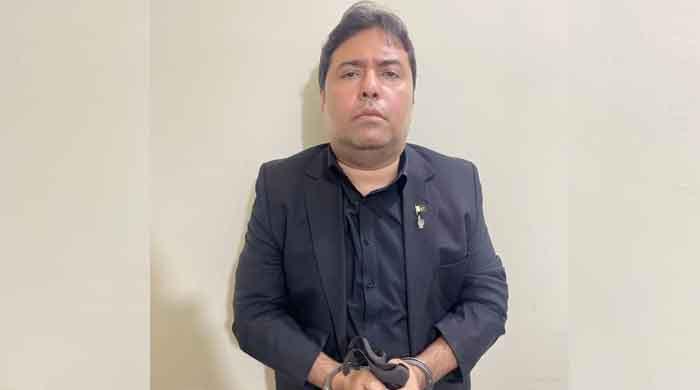 Pro IQRA News Updates.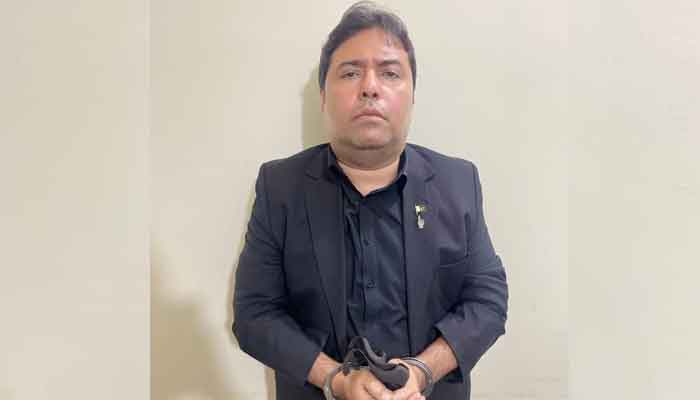 Islamabad: Shoaib Sheikh, who was convicted in the Exact fake exam case, was arrested for bribing Judge Judge.
According to sources, Shoaib Sheikh was arrested by the Federal Investigation Agency (FIA) from Islamabad.
Sources say the FIA ​​conducted an inquiry against Shoaib Sheikh on the instructions of the Islamabad High Court, but Shoaib Sheikh was unwilling to attend despite the FIA's notice.
Shoaib Sheikh also turned out to be a failure of the FBR
Sources also say that the chairman of the private TV channel, Shoaib Sheikh, is also defaulting in the Federal Board of Revenue (FBR).
According to the sources, Shoaib Sheikh owes FBR 146 million rupees, FBR has attached all the accounts of Shoaib Sheikh, FBR's outstanding amount does not include the penalty amount.
It should be recalled that Shoaib Sheikh was accused of bribing Additional District Sessions Judge Pervez-ul-Qadir Memon.
.