News Details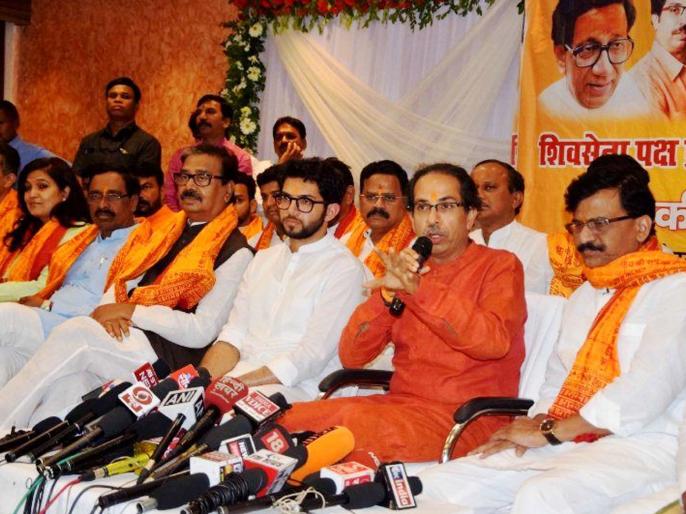 Guwahati: We have given our everything for Shiv Sena. We came back to Maharashtra when Delhi had a good chance. I have never felt sorry for losing my ministry. Still, when someone started calling us dogs, we started calling them ghosts. Picklam started saying paan, we started saying corpses, started saying dirt, then who would bear it, asked the question, no matter what happens, Sanjay Raut's language will not be tolerated. Chief Minister Uddhav Thackeray should punish Sanjay Raut. Shiv Sena leader and Shinde Group spokesperson Deepak Kesarkar said otherwise, we may violate Sanjay Raut and put him in jail.
After revolt by over 35 MLAs of the party including senior Shiv Sena leader Eknath Shinde, we are witnessing rapid development in the politics of the state. The tussle between Shiv Sena and Eknath Shinde faction is also increasing. On the other hand, Sanjay Raut is seen repeatedly criticizing the rebels. In the end, the rebel MLAs have expressed their displeasure.
If You're Chosen Over a Corpse, Resign
Sanjay Raut is talking about the rebel MLAs. We have shed blood for Shiv Sena too. Chief Minister Uddhav Thackeray should punish Raut for taking to the streets in anger if he has become a public representative for listening to Sanjay Raut's language. If you are talking about firing 200 people, then we can get 2,000 people. If no action is taken against Sanjay Raut, then we can bring a resolution against him. can send them to jail. However, we don't want to do anything like that. You are also talking about what you think of us. Then resign if you are chosen over the soul of the corpse. You haven't sworn in yet. All Shiv Sena leaders have won by voting for you a few days back. That's why we have the right to speak, in these words Deepak Kesarkar strongly attacked Sanjay Raut.
Aaditya Thackeray is an educated leader, he should not speak Raut's language
Like Uddhav Thackeray, we also believe in Aaditya Thackeray. Respect them equally. We see him as a good and well educated leader of tomorrow in Maharashtra. However, Aaditya Thackeray should not speak the language of Sanjay Raut. Our love, blessings and support are with you. Deepak Kesarkar also advised the elders not to let it burst.
Meanwhile, Devendra Fadnavis managed the coalition government efficiently with the help and strong support of Uddhav Thackeray. However, after that you did not accept the vote of the people and took a front with NCP and Congress. We are MLAs of Shiv Sena-BJP alliance. We again urge Uddhav Thackeray to leave Congress and NCP. Deepak Kesarkar said that Shiv Sena and BJP got disillusioned because of Sanjay Raut.
web title: Shiv Sena rebel Deepak Kesarkar slams Sanjay Raut and appeals to Aaditya Thackeray over language
get Latest marathi news , Maharashtra News And Live Marathi News Headlines From politics, sports, entertainment, business and hyperlocal news from all cities of Maharashtra.
,