News Details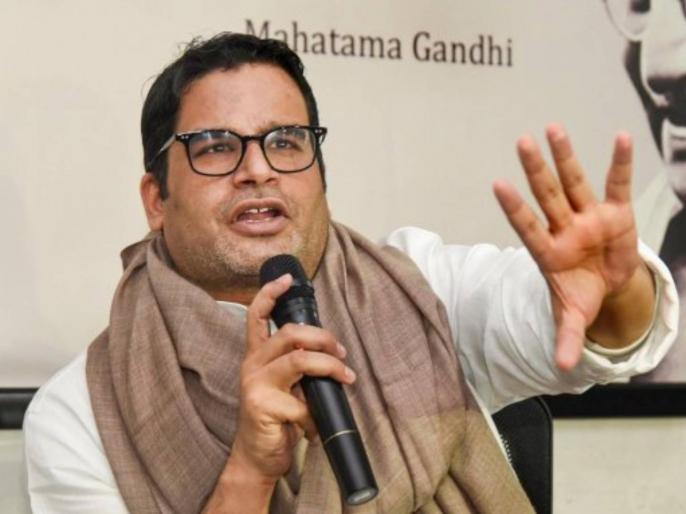 New Delhi: Party's interim president Sonia Gandhi had offered election strategist Prashant Kishor to join the Congress and become a member of the Empowerment Action Group. Kishor, however, rejected the offer and refused to enter the Congress. People close to Kishor were cited as the reason for rejecting the Congress proposal.
Prashant Kishor had made important recommendations for organizational change in the Congress. Presented over 600 slides. However, the Congress party was not serious about the changes suggested by Kishor. That's why his close friends said that Kishor had turned down the Congress proposal. Rahul Gandhi went on a foreign tour to discuss important issues related to party change. This behavior of Rahul upset Kishor.
Prashant Kishor met Sonia Gandhi thrice to bring about a change in the Congress. But when important meetings were going on then Rahul Gandhi suddenly went abroad. As a result, the teens were left shocked, their relatives said. An important decision had to be taken to replace Congress. At that time Rahul had gone abroad. Instead of participating in the decision-making process that is important for the party, Rahul stayed away from it. Rahul could have canceled his foreign tour. But Rahul did not do this. Rahul's behavior upset Prashant Kishor, people close to him said.
Today Congress said that our doors are always open for those who want to come with us. The process of change is going on in the party. Party spokesperson Pawan Khera said, we will definitely make changes to meet the expectations of the leaders and workers.
web title: Prashant Kishor did not join Congress, sources gave reasons
get Latest marathi news , Maharashtra News And Live Marathi News Headlines From politics, sports, entertainment, business and hyperlocal news from all cities of Maharashtra.
,