Forward Sergio "Kun" Agüero said that when he learned of Diego Armando Maradona's death he thought "it was a lie", said that he took the news "very badly" and had to confirm it with Gianinna, daughter of the star and mother of his son Benjamin.
"I took the news very badly. How could I live it? I had a Champions League game that day. When I found out, I thought it was a lie, like so many other times, but since I saw that more and more people were saying it, I asked him directly Benjamin's mother. I even remember what I asked him. "Is it true or not?" I wrote him. He answered yes, "he said.
Meanwhile, he added: "I was thinking about my son, that I had to call him. I was very worried about how he would find out the news. When we could talk, I already knew it from a schoolmate. Diego and Benja got along very well. Diego was a phenomenon with my son and Benja loved him. "
"I asked my sister to pick him up at school and try to distract him. The next day he wrote to me: 'Dad, I want to go see him.' I didn't like the idea because I was afraid that he would get a bad memory. But as he wanted, I let him go. He went to the wake at the Casa Rosada with his mother. He told me that he kissed him and that he started crying. I tried to restrain myself so that my son wouldn't see me wrong. difficult. At least, Benja was able to say goodbye to his grandfather, "he said.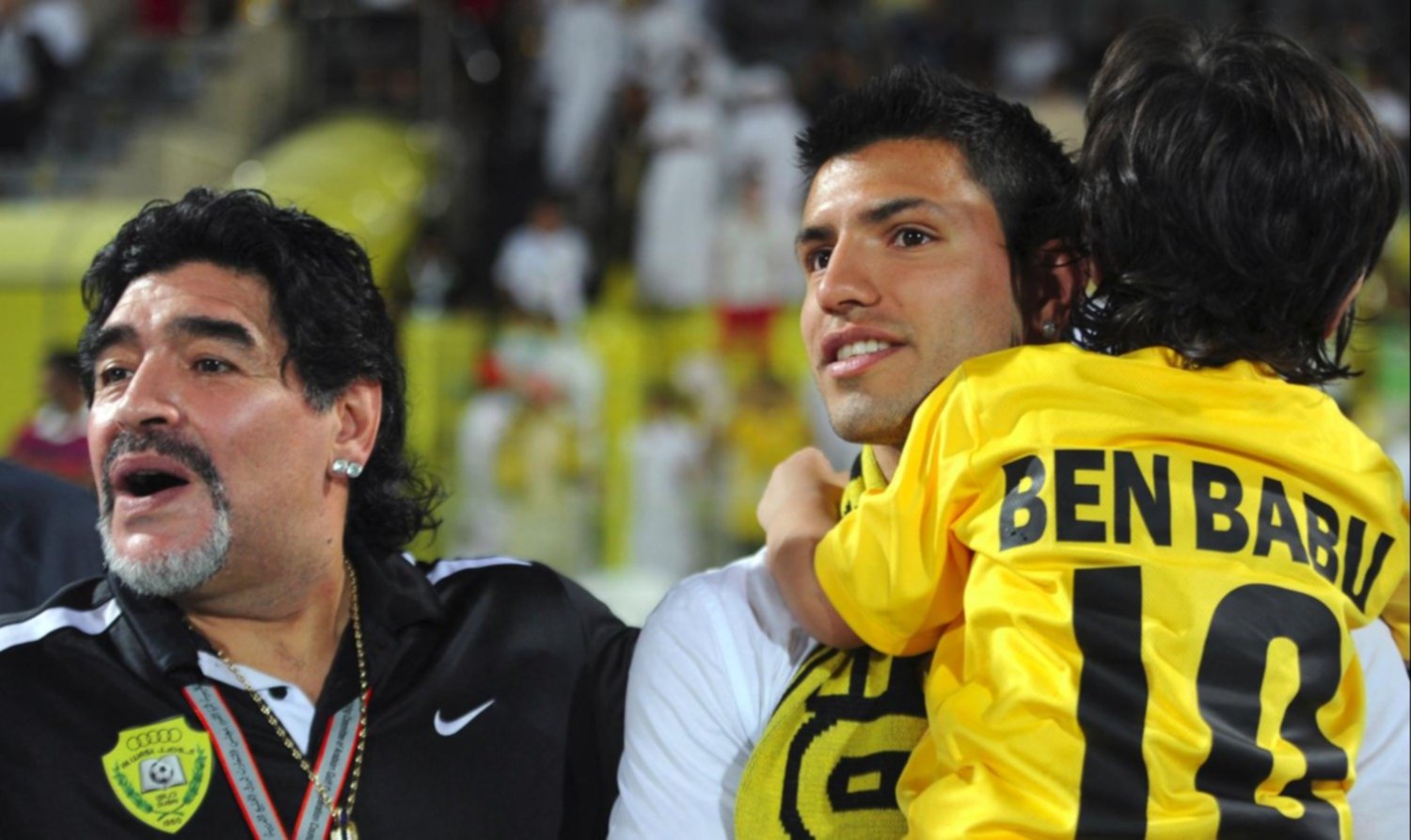 In dialogue with the Spanish newspaper El País, he also spoke of the departure of Lionel Messi from Barcelona: "It was a moment of shock. He was very sick and when I found out I couldn't believe it. That Saturday I went to see him at his house and Because of my personality, since I couldn't see him well, I tried to make him forget what had happened. "
"I saw that he was half off and I was trying to distract him. I told him about my Esports team and the things we were doing. I plan to help the team with a goal every time I play. Beyond the changes that happened, that between them there is the departure of Leo, "he said.
When asked if he regretted coming to Barcelona, ​​he said: "What player does not want to be at Barça? I would tell you that most footballers would like to wear this shirt, even if Barça is fine or not. I got there with the expectation of playing with Leo and that a good team would be put together. When they called me I thought: 'I don't care what they pay me. I get well and I'm going to help the team as much as I can.'
Regarding his stay at Manchester City, he indicated: "I never had problems with (Pep) Guardiola, I never argued with him. We did have to clarify things. When he arrived, as we didn't know each other, we had a bit of a trial run. The last three years have been fantastic. Nothing to say. "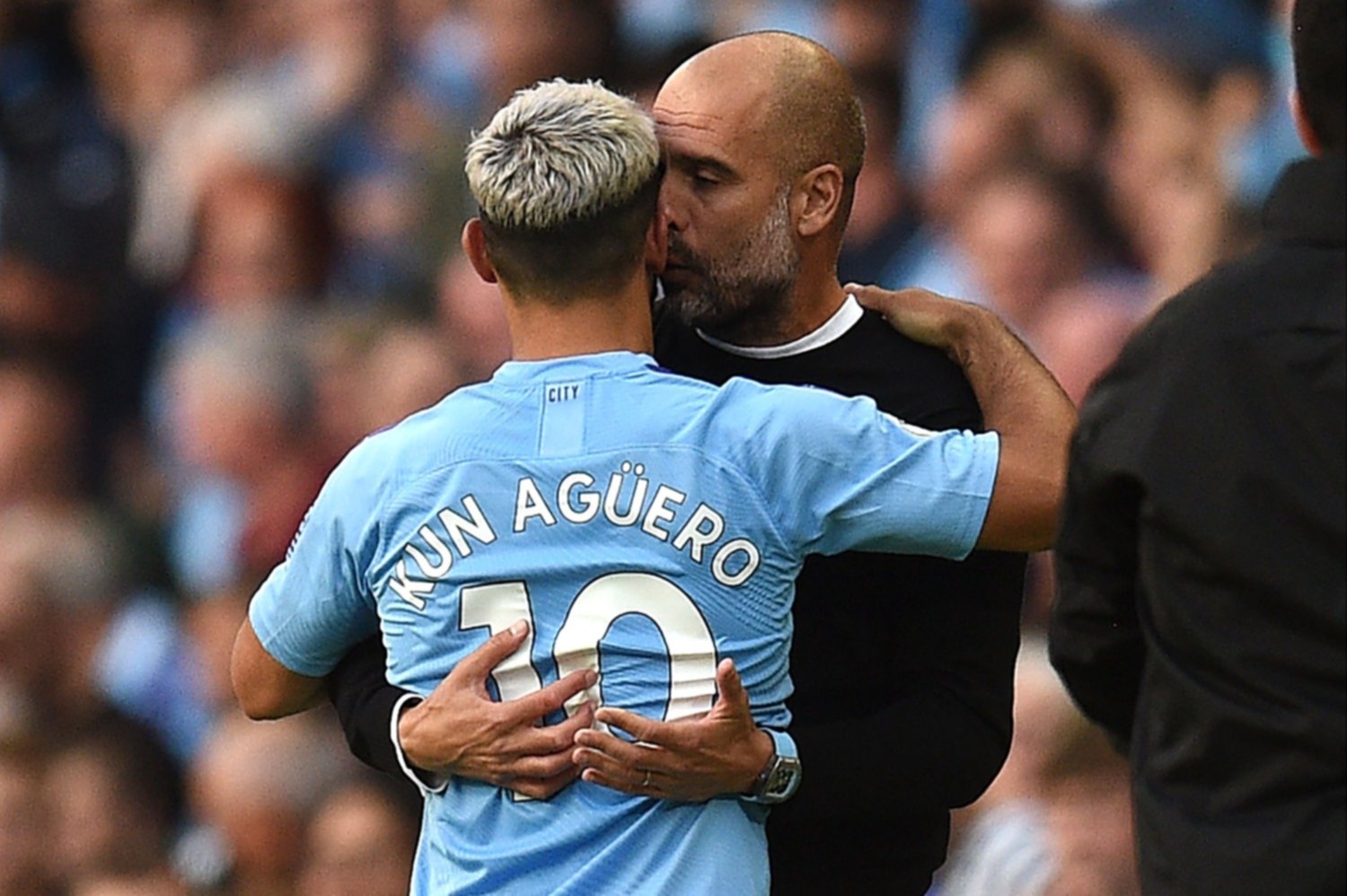 "He is a coach who always wants the maximum. If he has an idea of ​​the game in his head, he does it. It does not matter to him if he has to leave out the team that had scored three goals in the last games. He does not care about the name of the player, unless it is Messi. I always accepted when it was my turn to play and when I didn't. Gabriel Jesús, as soon as he landed in Manchester, started playing as a starter. I didn't say anything. I thought my time would come. When Gabriel Jesús got injured it was my turn play and in those three months I scored 20 goals, "he added.
Agüero and the demands of his father
The Barcelona player also spoke of his father's demands and said: "I asked my old man why he broke my balls so much, he always told me that I played badly, until today. My old man was very strict and wanted that I won't relax. "
"When I grew up I asked him: Che, why did you fart me? Why didn't you let me go play ball? He told me that he did it because he realized that I had a lot of quality and that I made a lot of difference. I wanted to get it into my head that I love football. Every time he forbade me to play, I liked playing ball the more, the more I wanted to go to train, "he explained.
Meanwhile, he said: "Today young people are very affected by what they are told. They get offended when you tell them they played badly and it even lowers their morale. I have a good vibe with the little ones and I look for a way to tell them things to don't take it wrong. "
"I don't want a low-spirited partner, but the same thing happens with my son. If he said something to him, he gets angry. He plays well, but if you like football you have to have a different mentality. The sacrifice is very important," he said. He also added: "The last time he came to see me he asked: 'Did you never miss a training session?' That he has the possibility that I could not have. "