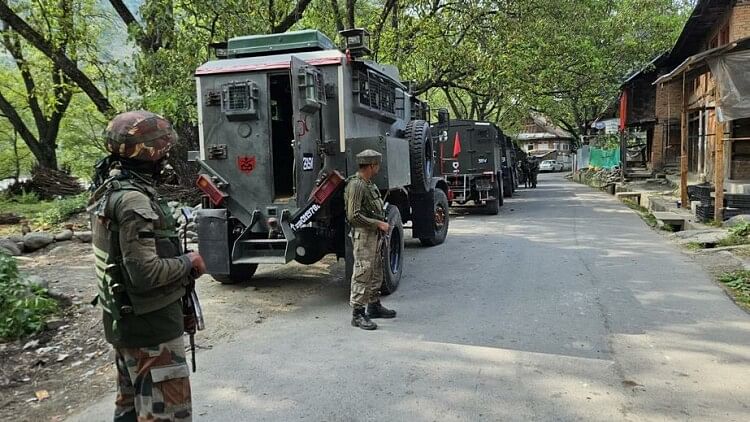 News Updates.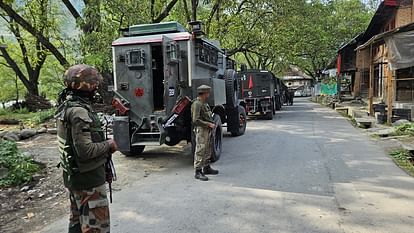 symbolic image
– Photo: Arshid
A terrorist attacked a CRPF patrol vehicle in Khanyar area of ​​Srinagar on Monday evening. However, there has been no loss of any kind. According to SSP Srinagar, the attacker was chased after the incident, but he fled through the streets. To kill him, the entire area is cordoned off and a search operation is carried out.
Three seconds of CCTV footage of the incident has been released where the terrorist is seen running in the streets after firing the gun. The SSP said that around 7 in the evening, a terrorist armed with a pistol attacked the bullet-proof bunker of the CRPF who were out patrolling the area. The terrorist fired from the gun, to which the soldiers responded. After this, the terrorist ran out into the streets. The security forces showed restraint and did not open fire as it was a crowded area which could have resulted in massive loss of life and property. Let it be known that for the first time in six months, terrorists have shown the audacity to attack in the city of Srinagar.
Srinagar police has given this information on social media platform X.
"There was an attempted attack by a gun-borne terrorist on BP vehicles of CRPF in Khanyar area which was repulsed by alert personnel. The terrorist was chased away by personnel who showed judicious restraint due to potential collateral damage. No damage to life or property was reported" … pic.twitter.com/kgiVviSLE8

— ANI (@ANI) 18 September 2023
.