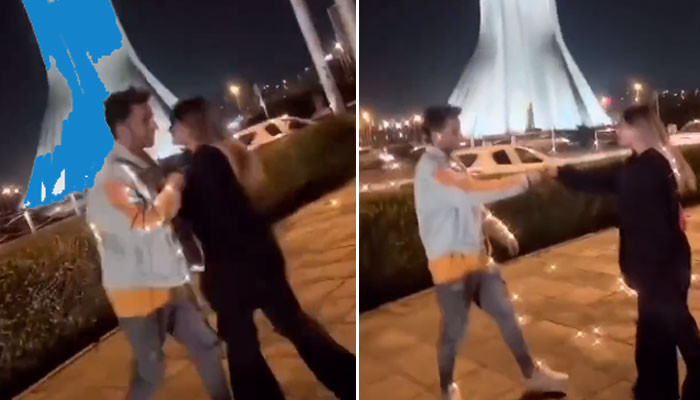 Pro IQRA News Updates.
A couple in Iran have been sentenced to ten years in prison for sharing a video of themselves dancing in the street on social media.

According to a foreign news agency, the pair have been convicted of corruption, corruption and promoting propaganda.
According to media reports, the couple was seen in the video dancing at the Azadi Tower in Tehran.
A video of the dance was shared by 21-year-old Astiaz Haqqi and her fiance Amir Mohammad Ahmadi on their Instagram account, which went viral.
According to foreign media, people who protest after the death of a woman who was arrested by the police in Iran are severely punished, but the couple did not connect their dance to the ongoing protests in Iran.
.