The Algerian Federation reassures the fans of the national team striker, Baghdad Bounedjah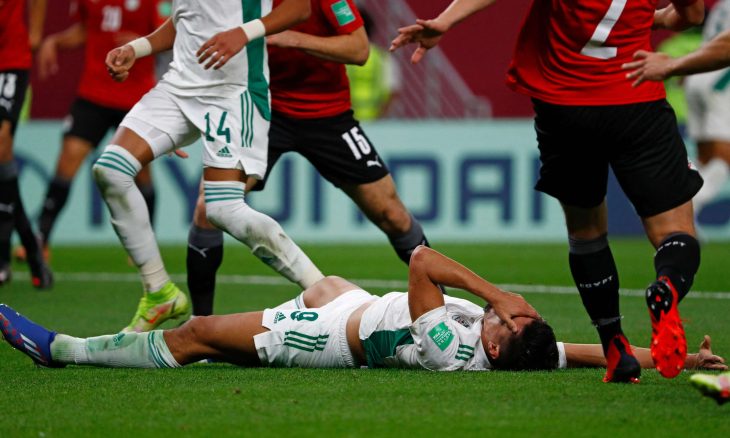 Algeria: The Algerian Football Federation announced today, Wednesday, that Baghdad Bounedjah, the national team striker, underwent the necessary medical examinations, and nothing of concern appeared.
Baghdad Bounedjah only participated for one game during the match that ended in a 1-1 draw with the Egyptian team on Tuesday in the third and final round of Group D matches in the 2021 Arab Cup in Qatar.
Bounedjah was forced to leave after a terrible collision with the Egyptian goalkeeper Mohamed El-Shennawy, then a strong fall to the ground, and he was taken to the hospital, where he showed symptoms of amnesia.
In a statement published today on its website, the Algerian Federation stated that Bounedjah underwent medical examinations at Hamad Hospital in the Qatari capital, Doha, and it was found that he does not suffer from any worrisome problem.
The Federation added that Bounedjah will be monitored by the team's medical staff and will return to training whenever he is ready.
News from رياضة | القدس العربي
#Algerian #Federation #reassures #fans #national #team #striker #Baghdad #Bounedjah