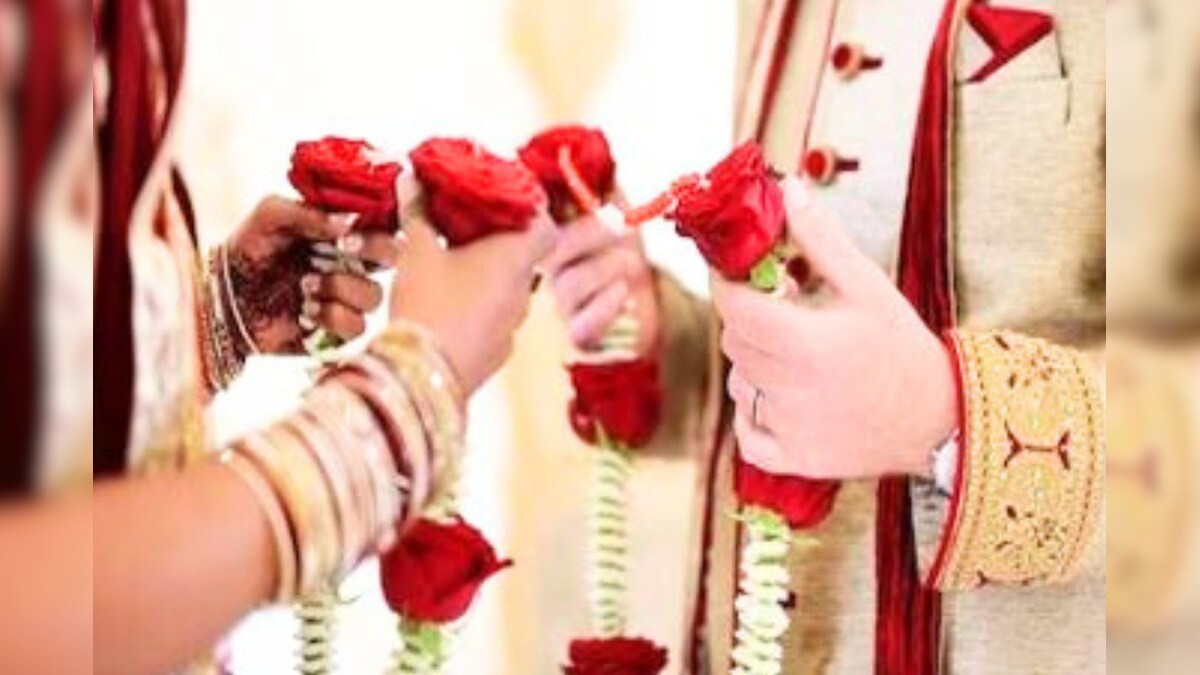 Pro IQRA News Updates.
Walk/Spring:
The wedding season is going on these days and everyone wants their wedding to be memorable. For this, everyone does something so that every moment of the wedding remains in their memories or something happens that is always fresh in the memory of both the bride and the groom. A similar case has come to light in Bihar's Gaya, where something happened during the Varmala that left both the bride and the groom shaking.
This wedding video is said to be from May 21st. In this video it can be seen that the Varmala ritual would take place in Gaya, Bihar. Both the bride and groom were on stage. As soon as the bride was about to put the rosary around the groom's neck, there was a sudden commotion. Everyone started running around. Something happened near the stage that shocked the bride and groom.

Actually, while watching the Varmala ritual, the roof of a house collapsed, the video of which is going viral on social media. It is said that there was a wedding procession at Nandu Yadav's house in Manjhyao village under Sidhupur panchayat in Imamganj block. Meanwhile, the Varmala ritual was going on. So the women and children of the village stood on the roof of the house next to the stage to watch the Varmala ritual.
Scams also started happening on Facebook, the link was opened with the lure of 10 crores, the account got empty, 2 crores was stolen.
How beautiful is the new parliament building from the inside? PM Modi shared the video, watch the first glimpse
Meanwhile, the roof suddenly collapsed due to being too heavy. Where many women and children were injured. There is chaos after the incident. All were then admitted to the local hospital with the help of relatives and villagers, where doctors discharged the injured after treatment.
The wedding ceremony was stopped for a time. When the families were informed that the condition of all the injured was out of danger, the wedding started again. This incident is said to be on May 21, which is going viral on social media.
Published by:Sibghatullah
First published:
First Read Urdu News on News18Urdu, Breaking News in Urdu. Today's latest news, live news update, read most reliable urdu news, on news18 urdu.com, know all details related to your state, country and abroad, especially middle east, entertainment, sports, business, health, education and employment. Follow News18 Urdu on Twitter, Facebook, Instagram, YouTube, DailyHunt, ShareChat and Kwap.
.