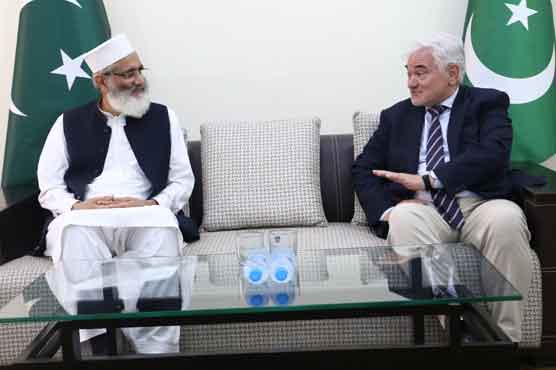 Pro IQRA News Updates.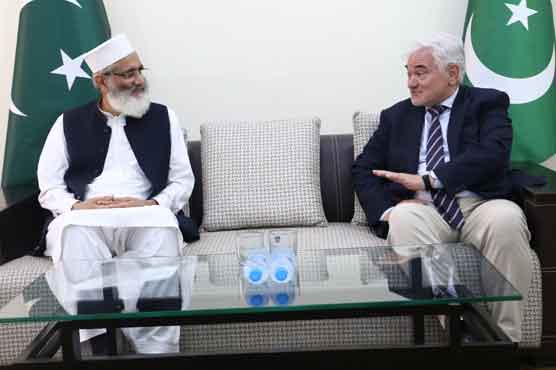 Lahore: (Web Desk) Amir Jamaat-e-Islami Siraj-ul-Haq was met by the Ambassador of Germany, Alfred Grans, where the situation of the country, the region and issues of mutual interest were discussed.
German Embassy First Secretary Christian Boucher, Jamaat-e-Islami leader Muhammad Asghar and Qaiser Sharif were also present at the meeting held at Mansurah, the center of Jamaat-e-Islami.
The German Ambassador appreciated Sirajul Haq's role in ending the ongoing conflict in the country and stressed the need to continue and strengthen ties.
Amir Jamaat-e-Islami Sirajul Haq asked the German ambassador to use his influence to resolve the Kashmir issue and said that no one will benefit from the Russia-Ukraine war, the international community must make full efforts to establish peace.
Sirajul Haque said that he will continue to play a role for the stability of democracy, the rule of law and the constitution in the country, the solution to the current chaos and problems is the national elections, it is the responsibility of the political parties to create an enabling environment for the people for a open choice.
.