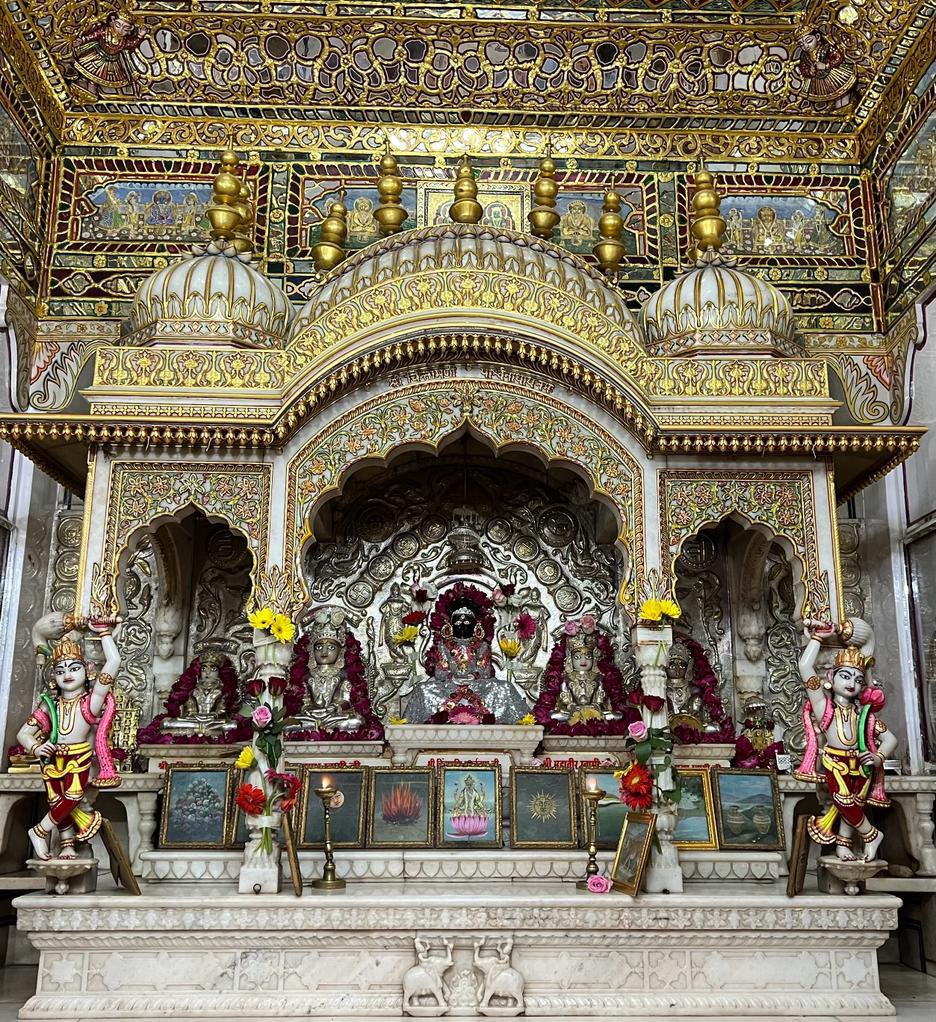 News Updates.
Gwalior
Published: September 17, 2023 22:08:42
Sixth day of Paryushan festival in Jain Shwetambar community
The human body is a storehouse of energy
Gwalior. On the sixth day of the Paryushan festival going on in the Shwetambar Jain temple market, Amit Parakh, Abhishek Chandrawat and Saurabh Kathed, who hailed from Javra, recited the Kalpa Sutra on topics like going to Lord Mahavir's school, his youth, and attaining only knowledge etc. Amit Parakh said that the human body is a storehouse of energy. By using this energy in good deeds, our goal can be achieved. The only need is to awaken that energy and use it in good deeds. A person keeps wasting his money and time on useless activities. Abhishek Chandrawat said that today we do not want to bow down. Today, people touch the knees of some elderly people. This is not our culture, nothing is gained from this. At night, in the religious musical Antakshari competition at the temple, the Darshan team consisting of Sangeeta Parakh, Rachna Choudhary, Asha Kothari stood first. Gyan team came second which included Santosh Kothari, Yash Kothari, Pinky Banthia. Shri Sangh President Sunil Daftari, Kapurchand Kothari, Sushil Shrimal, Manoj Parakh, Deepak Jain, Rahul Kothari and Sanjeev Parakh told that on September 18, the seventh day of the festival, the Kalpa Sutra will be read at 9 am in Upashray Bhawan, where Tirthankar God's character will be explained.
.