News Details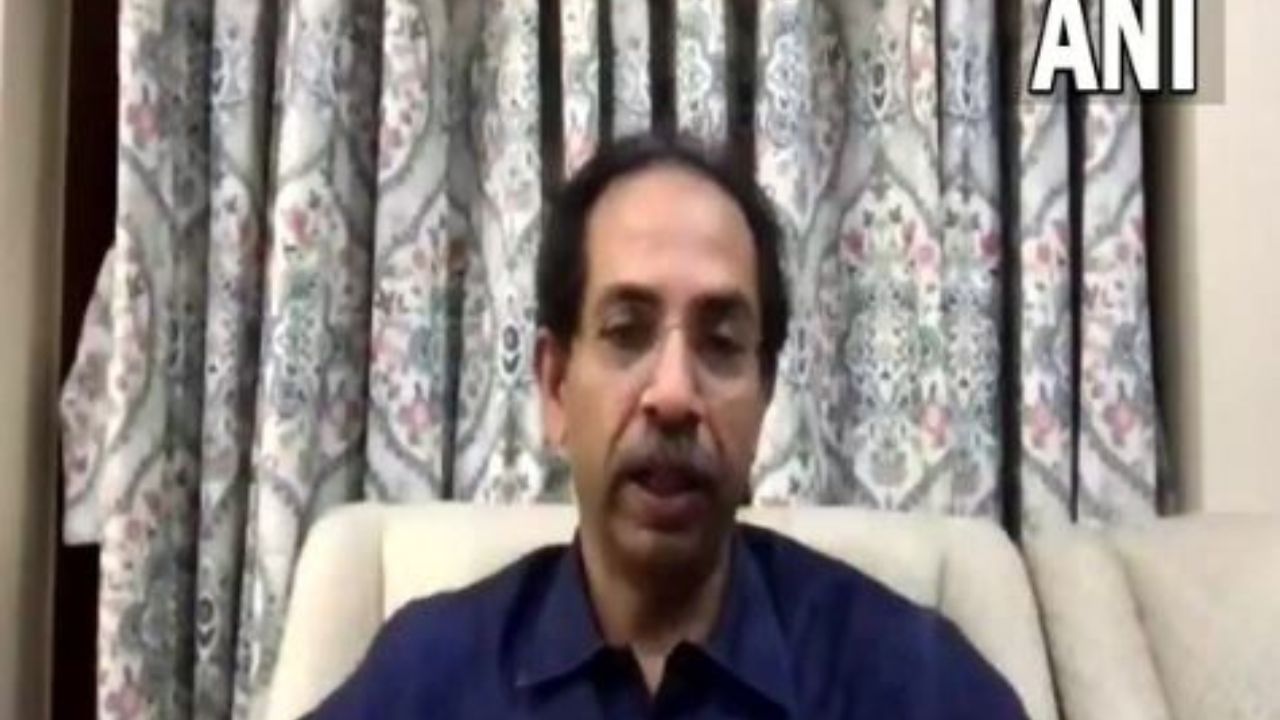 Explosive Uddhav Thackeray in video message. Photo: ANI
Uddhav Thackeray: Uddhav also took Eknath Shinde by the hand to create confusion among Shiv Sena supporters and common people. "Sometimes it is said that I do not meet the people. Sometimes it is said that the NCP and the Congress do not support it. Will I ever harm my own party?"
Mumbai: He is no longer the majority in the party. The son of Bala Saheb Thackeray, the founder of Shiv Sena, is now at home in the fight to prove that he is a real Shiv Sainik. This time he opened his mouth in anger and sorrow. "We had our own people who stabbed us in the back," he said.
Maharashtra Chief Minister Uddhav Thackeray gave a video message on Friday afternoon. He said, "Shiv Sena is not over yet. "Those who are taking the side of the BJP should be questioned." Uddhav also gave a message to the party workers and supporters. "If you say I'm ineligible, I'm ready to resign right now," he said. If you think I failed to manage the team, say so. I will completely separate myself from the team. "
If you think I'm useless and incapable of running the party, tell me. I'm ready to separate myself from the party, you can tell me. You respected me so far because Balasaheb said so. If you say I am incapable, then I am ready to quit the party right at this moment: Maharashtra CM pic.twitter.com/s6EonkkzYY

– ANI ()ANI) June 24, 2022
Since Eknath Shinde spoke about Bala Saheb Thackeray's ideals, Uddhav also brought up the topic of father in today's speech. He said, "You have respected me for so long because Mr. Bala said. Today I am asking you, do you consider me and Aditya as leaders? If he says we are incompetent, then I am ready to resign right now. "
When BJP and Shiv Sena were considered untouchables in the name of Hindutva and nobody was ready to go with BJP, Balasaheb said there shouldn't be a division of Hindutva votes. We remained with BJP and we are suffering its consequences now: Maharashtra CM Uddhav Thackeray pic.twitter.com/u7p25R08KL

– ANI ()ANI) June 24, 2022
Uddhav also took Eknath Shinde by the hand to create confusion among Shiv Sena supporters and common people. "It's never said I don't meet people," he said. It is never said again that NCP and Congress do not support. Will I ever harm my own team? One day Saba Sher will meet Sher. "
Referring to conversations with Eknath Shinde in the past, he said that he had heard from Shinde that he was putting pressure on the MLAs. At the time, Shinde had told him that lawmakers were pressuring the Shiv Sena to join hands with the BJP. On hearing this, Uddhav Thackeray said that he had promised to bring all those MPs to him.
.