News Details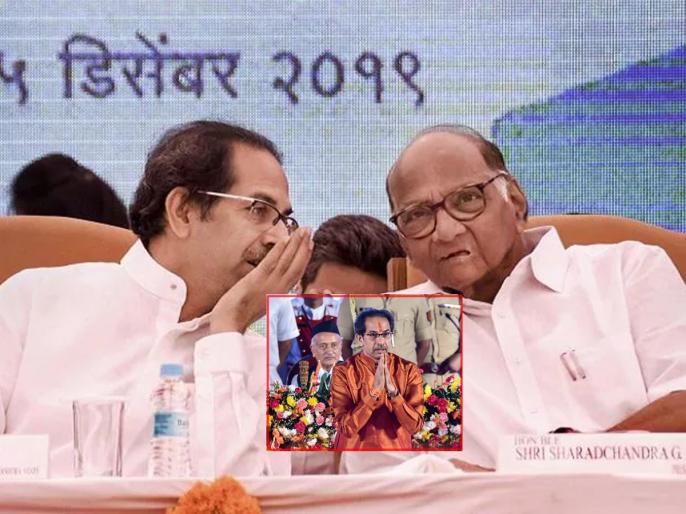 Mumbai: After the rebellion of senior Shiv Sena leader Eknath Shinde, two factions have been formed in the Shiv Sena party. Eknath Shinde has taken 35-40 MLAs with him and the state government is likely to be in a minority. Meanwhile, party chief and Chief Minister Uddhav Thackeray today interacted with the public through Facebook. During this, he addressed the rebel MLAs. He also told how I became the Chief Minister. He also openly told everyone what happened after the establishment of Mahavikas Aghadi.
Some MLAs went to Surat after the assembly elections, now it is said that they have gone to Guwahati. Plus, I'm a stubborn person who wants more than me. When I had no experience, I stepped on the field. We got well, we had to go with Congress and NCP. For the last 25-30 years they are against us, we are fighting against them. However, Congress and NCP, especially Sharad Pawar called me after our meeting. He told me, "Uddhav, I want to tell you something."
Uddhav, you have to take responsibility, we have senior people, you also have senior people. If you are not from Shiv Sena then it is difficult to move forward. At the time, I declined, saying I had no experience. Also, I go to congratulate the Municipal Corporation after winning the Mayor's post. Then, I asked him how he would become the chief minister. But he insisted and I insisted. Sharad Pawar and Sonia Gandhi trusted me. Uddhav Thackeray said in the closed room incident today that Sonia Gandhi is also calling in the middle.
'I didn't see you for surgery'
"The reason I didn't meet CM was because I had surgery. The next two or three months were very awkward, so I didn't meet. I didn't meet, that's the point. Now I'm starting to meet. That's it. No. I had the first cabinet meeting from the hospital. The words Shiv Sena and Hindutva are linked. Shiv Sena and Hindutva can never be separated. This is the slogan given by Shiv Sena.
I am ready to step down as Chief Minister…!
What should I do if my people don't want me to be the chief minister? What was the point of coming here and talking? Instead, you are unable to manage. We don't want you as the chief minister. No MLA has made such a statement, Uddhav Thackeray is not the Chief Minister, but I am ready to resign now. I am moving from Matoshree to Muktam Varsha.. No temptation can stop me, Uddhav Thackeray clearly said. I am ready to resign from both the posts of Chief Minister and Shiv Sena party chief. I am ready to give up the post of Chief Minister, but the Chief Minister of Shiv Sena should take my place. For that the MLAs who are not in front of me should come to me and tell me that you do not want to be the Chief Minister. I immediately resign from the post of Chief Minister.
web title: How I became Chief Minister, Uddhav Thackeray said in a closed room discussion with Sharad Pawar
get Latest marathi news , Maharashtra News And Live Marathi News Headlines From politics, sports, entertainment, business and hyperlocal news from all cities of Maharashtra.
,