News Details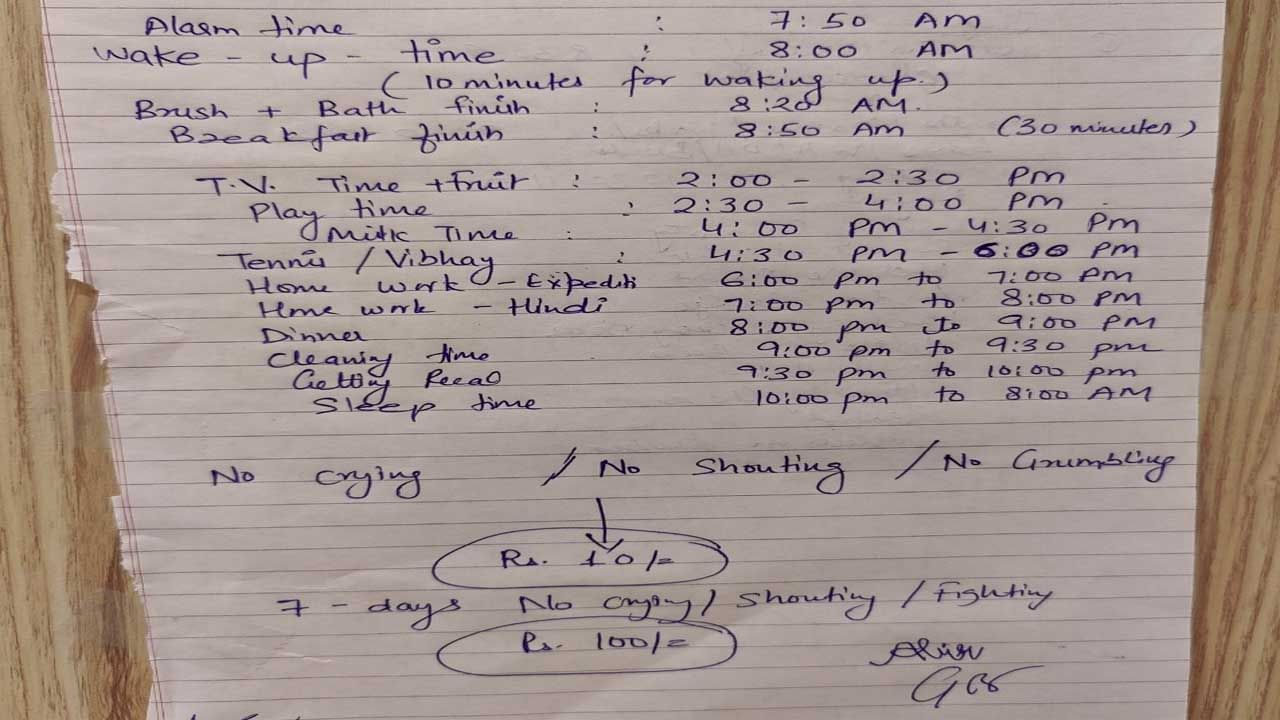 The diary was compiled by the 7-year-old boy.
The little boy has made a deal with his father. What to do all week (Timetable Agreement) The 7-year-old boy will write them in a list. That list is viral (Viral) Has been on social media. This is not the end. There are surprises in other places. Mentioning several jobs, the boy wrote that if he did not do them, he would have to pay a bonus. For example, if he does not cry, shout and fight, he will have to pay 100 rupees, that is the demand of that boy. It is learned that the 7-year-old boy's name is Abir. A user named atBatla_G shared a handwritten picture of the paper on Twitter and said that the 'agreement' was made by his six-year-old son Abir. The paper contains a list of the little boy's daily chores. The list includes everything from waking up in the morning to playing sports and even drinking milk.
See the viral image on that list (Courtesy – Twitter)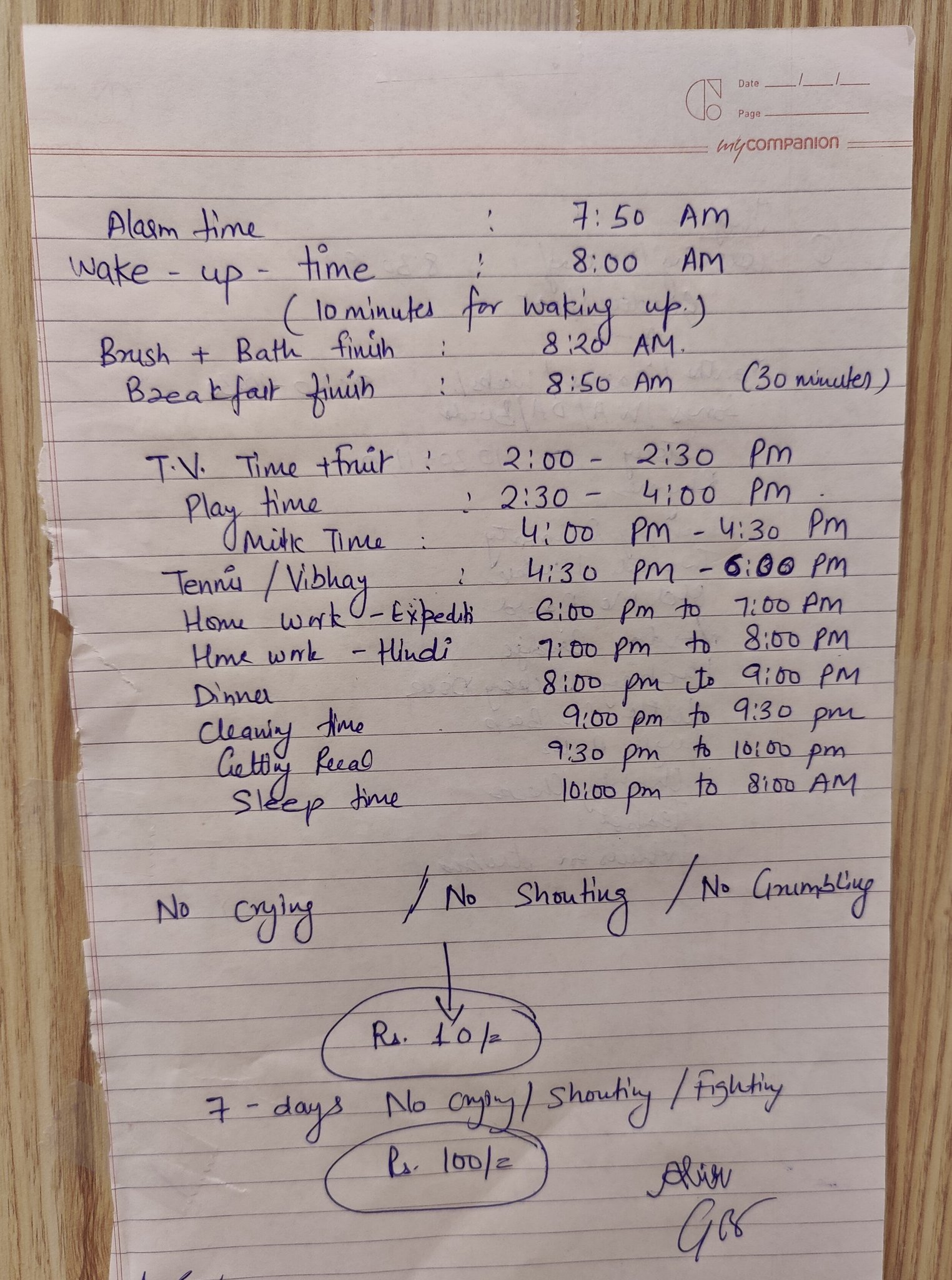 It's a lot of fun but this 'agreement' has been made by that little one. What will happen at the age of six, the intelligence that plays quite well in the head is clearly understood by looking at this list. He took more than 10 minutes after the alarm went off in the morning. He wrote in the paper that he would wake up in those 10 minutes. After that, the boy has set a specific time list for eating, playing sports, drinking milk and doing homework. At the end of the day, the boy also wrote that if he could do everything right, he would be rewarded. And that will be money.
The father also agreed to the son's agreement. However, he said, if the boy can spend one day without crying, shouting and showing annoyance, then he will get 10 rupees. And if the boy does not cry, shout and fight all week, then he will be given 100 rupees. Watching TV has also been added to the diary of an 8-year-old boy. Because it is usually seen that children at that age have a strong interest in watching TV. So this teenager will be able to watch TV for breakfast, lunch, milk and dinner. However, the father of the teenager has doubts about how much the boy will be able to comply with this chart. Meanwhile, many netizens are also a little upset to see such a busy diary of the little boy. Many say this puts extra strain on children, which can lead to problems later on.
Read more- Viral Video: The mother saved the child from being crushed by the truck.
.