News Details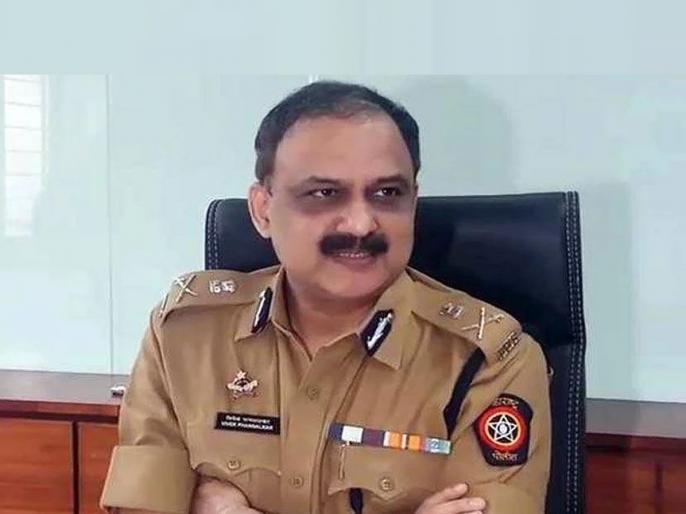 Mumbai: The Mumbai Police Commissioner is retiring on Thursday amid the escalating power struggle in the state. While all eyes are on who will be the Commissioner of Police in Mumbai, the Home Department on Wednesday handed over the post of Police Commissioner to Vivek Phansalkar, Chief Managing Director of the State Police Housing and Welfare Corporation. He will take charge on Thursday.
Vivek Phansalkar, 1989 batch IPS officer, Thane Police Commissioner Jaijit Singh, Director General of Police Rajnish Seth, Pune Police Commissioner Amitabh Gupta, Sadanand Date, B.Sc. K. Upadhyay's name was also in the news. However, Fansalkar has been given the responsibility of the post of commissioner. Fansalkar has played many important responsibilities in his career. Phansalkar, who started his service as the Superintendent of Police of Akola, has served as the Superintendent of Police, Wardha, Parbhani. Having performed well in Nashik, Nagpur, Pune and earlier in Mumbai.
The Commissioner has functioned as Transport, Administration. He is also the head of the state's Anti-Terrorism Squad and has held important positions in the Bribery Prevention Department. In 2018, he was appointed as the Police Commissioner of Thane. From there, Phansalkar was appointed as the Managing Director of Maharashtra State Police Housing and Welfare Corporation this year. Fansalkar has performed in many important and sensitive cases. On Thursday morning, there will be a farewell ceremony of Police Commissioner Sanjay Pandey in Naigaon.
The post of Mumbai Police Commissioner is considered to be the most prestigious post in the state. At present, the person holding the post of Mumbai Police Commissioner is constantly in the headlines in the politics of allegations in the state.
Mumbaikars have taken many important decisions ever since Sanjay Pandey took over. However, the chances of Pandey getting an extension were slim.
web title: Vivek Phansalkar new Mumbai Police Commissioner; Sanjay Pandey will retire today
get Latest marathi news , Maharashtra News And Live Marathi News Headlines From politics, sports, entertainment, business and hyperlocal news from all cities of Maharashtra.
,