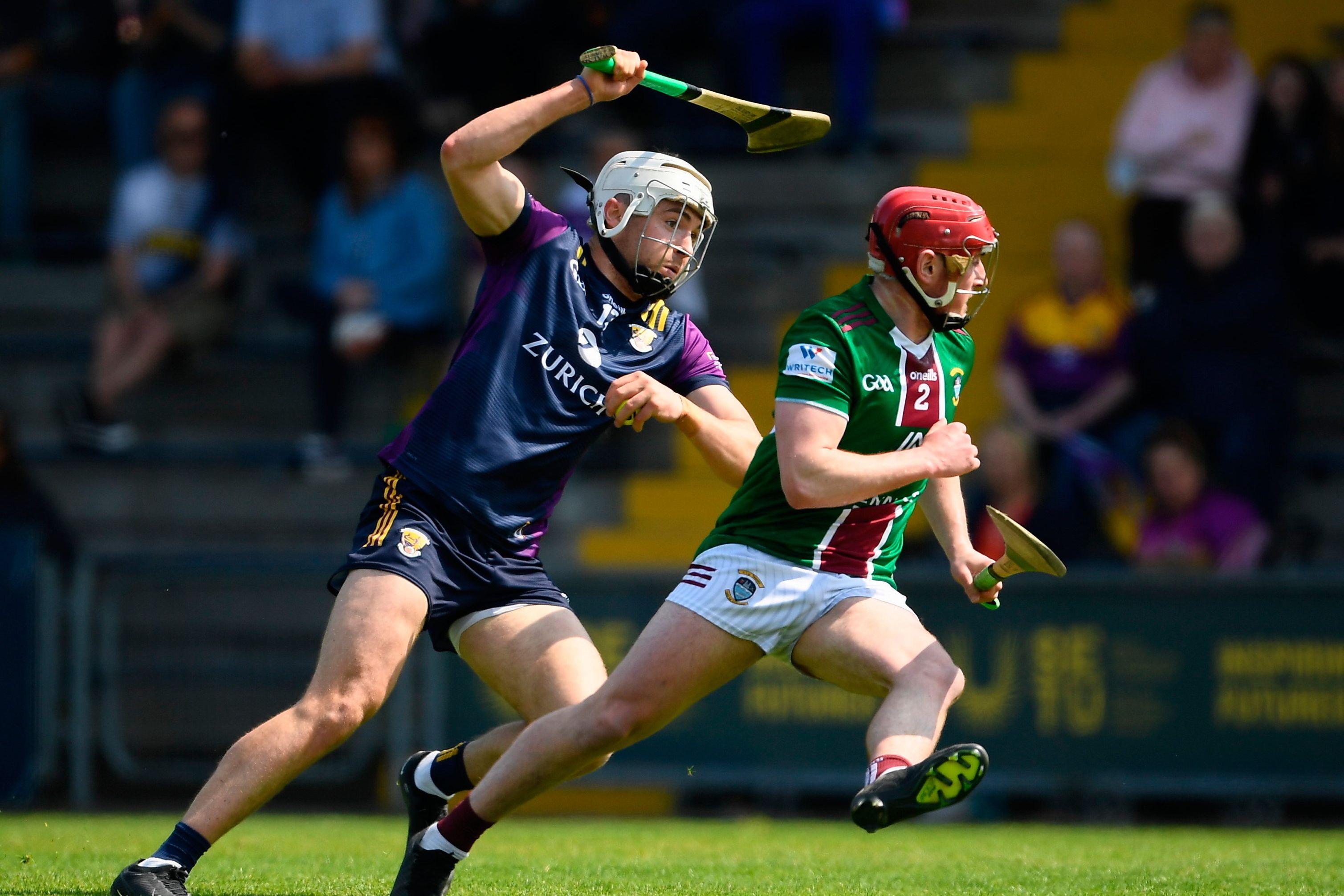 Pro IQRA News Updates.
Trailing by as much as 17 points (2-14 to 0-3 after 33 minutes), Coach Joe Fortune's side came out in the second half like a very different animal, with Niall O'Brien scoring twice to breathe life into them.
However, a comeback still seemed unlikely until Superstar Niall Mitchell entered the fray in the 51st minute and scored twice – the second in the 72nd minute – for a famous win.
Any hope of an upset seemed quickly nipped in the bud as Wexford emerged from the traps and collected a 1-6 to 0-1 lead in the 10th minute with Conor McDonald finishing brilliantly into the net after being set up by Rory O'Connor.
McDonald and O'Connor were running riot at the inside line and the home team tagged six of the next seven scores seemingly to put the game on hold with McDonald's also scoring their second in the 24th minute, 2-11 to 0-2.
It was a carbon copy of O'Connor's first time doing the ass again before striker Naom Eana hit the end as Westmeath looked rudderless at the other end of the field.
Playing with the sweepers – who Darragh Egan's Wexford moved the ball around in efficient style – Fortune's side always struggled to undercut the scoreboard and relied on five frees from Ciarán Doyle in the first half.
Westmeath fell 16 runs behind in the first half, 2-15 to 0-5, as Jack O'Connor finished the scoring in the first half with a delightful side cut from 50 yards and bounced back into the dressing room.
No one could have seen what would have happened as the Lake Men went with a much more traditional take on the new half and reaped instant rewards as they beat the hosts 1-4 without reply to get somewhat back in the game.
O'Brien put the finish to a great goal in the 38th minute and they pulled the deficit back to nine before Lee Chen pulled away seven minutes later at the end of the half.
It was better than the second half as Fortune's men threw it all at the hot favourites, and while they rode their luck on a few occasions – Jack O'Connor had two chances with Noel Conaty's brace, one from the penalty spot – they deserved a win.
Wexford simply could not break Westmeath's momentum as they built momentum in the dying minutes and Mitchell provided the extra spark that was needed for a thrilling victory.
For Wexford and Egan it was frustrating as any chance of qualifying for the All-Ireland series went out the door with the prospect of relegation now ahead of the final round against Kilkenny.
For Westmeath, he will still need at least a draw against Antrim next Sunday at Cusack Park to keep his place in the Leinster SHC for 2024.
Scorers:
Westmeath:C Doyle 0-11 (10f), N O'Brien 2-3 (0-1f), N Mitchell 2-0, D McNicholas, E Keyes, J Boyle, P Clarke 0-1 each.
Wexford:C McDonald 2-2, L Chin 0-6 (4f), J O'Connor 0-4 (0-2 sideline), R O'Connor 0-3, O Foley, C Hearne 0-2 each, M Dwyer , iCarte, C Dunbar 0-1 each.
difference –
wexford – J Lawlor; S Reck, L Ryan, C Devitt; I Carte, M O'Hanlon, Donohue S; G O'Connor, C Dunbar; L g McGovern, L Chin, O Foley; R O'Connor, C McDonald, Dwyer M.
Subs: C McGuckin for Dunbar and C Hearne for Dwyer (both 60), D O'Keeffe for Foley (71).
WESTMEATH– n Konati; C Shaw, T Doyle, G Birmingham; A Craig, Greville R, Egerton D; S McGovern, C Doyle; E Keyes, N O'Brien, C McCormack; Or McCabe, J. Boyle, D. Glennon.
Subs: P Clarke for McGovern, C Boyle for McCormack (both half-time), N Mitchell for Glennon (51), D McNicholas for C Doyle (66)
Reference – C-Money (Dublin)
.