By Ricardo Sbrana – [email protected]
(Note from the print edition)
Almost like a call, Nicolás Bettio knew that he would find his professional future in Buenos Aires.
"Since I'm from June, I finished high school at 17. I always wanted to come to Buenos Aires but I felt that at that age I was very young. I enrolled in the Journalism career in Bahia to study one year, but in the end I did all three (NdR: at the Higher Institute of Social Communication Sciences). And there already yes, with 20 I came. Here I started to study sports journalism at DeporTEA, which had been recommended to me for the internships. And while I was starting my last year, TyC Sports called me to interview me for an internship, "he said.
What followed for this native of Bahia were ten prolific years in the stable plant of the Argentine soccer and sports channel. Transited in the footprint left by other journalists in our city such as Juan Carlos Meschini and Juan Manuel Baleani, for example.
"I fulfilled my first year as an intern for Diego Díaz's midnight program, 'Tiempo Extra'. The production saw that there was a lot of work and they needed a journalistic producer for Ivana Nadal, also on that program. They asked me to accompany her, although she did not do sports but we went to premieres of Telefe, Channel 13 or plays, "said Bettio, 32, a River fan and with a football past in Liniers.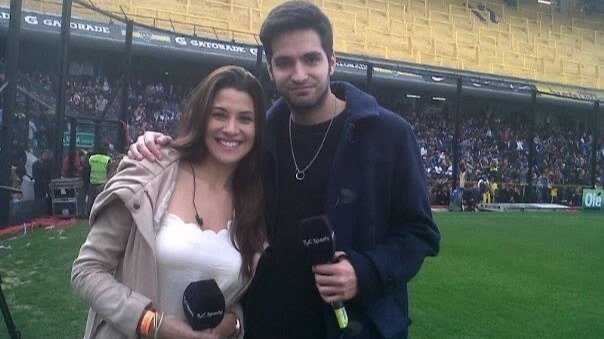 Together with Ivana Nadal, in the beginnings of Nicolás, who were also for his colleague.
"The good thing about TyC is that you are an employee of the channel, with which if the program continues or not, they rearrange you. In 2013 and 2014 I was a producer of Ivana. And recently, when she started in Telefé, I became the notary. That is how my first interviews came. Then I spent a year doing `Sportia´ with (Gastón) Recondo at night, in 2015. And the following year I became a notary all year in` Double Five´, a afternoon program hosted by (Ariel) Senosiain and (Esteban) Edul. It was great because I traveled and did several live mobiles, "he added.
-What changes did you find in that new role before the camera?
-That year I was directly notero. I stopped doing production work and took care of notes every day. It was demanding because every day I had to make a note and there was not always something. The program lasted a year and there it changed again. I went to what was "Program Without a Name", which at first was called "Rabona". I was notary for the first year. In the last three, already with the pandemic involved, I went to production. Today I am in "Player 23", the program of (Martín) Souto. And Saturday or Sunday in the production of "Domingol". But at T&C everything is so dynamic that I can go from production to newsletter in a second. I like both things.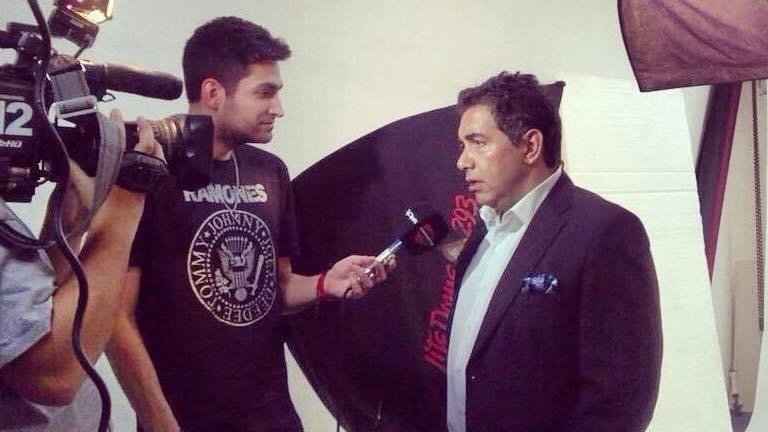 Interviewing Diego Pérez.
-How do you assume the closeness with the characters, the egos and the rating?
-What all the people who work at TyC are going to tell you is that the best thing they have is the people. It is very good to work there, in the sense that after so many years I have a lot of friends. Within the company it does not feel that there is competition between us.
-Ivana Nadal is usually at the center of controversy today for her vision of the world. Was it the same person in those early days?
-As a companion, excellent. Imagine that we started our careers at the same time. We helped each other and the first two or three years we were together practically every day, because it was to make a note in the morning, another in the afternoon, another at night … We screwed up like any other coworker. And we get along amazing. I always remember that when my internship ended, she pushed a lot for me to come back. With the passage of time the talk was lost, as with many other colleagues. I could not say something about the change he had now. But whenever they ask me about her, I speak impeccably because she treated me very well. We have made over a hundred notes together. The same thing happens to me with "Pollo" Álvarez, who now breaks it on Channel 13. We don't talk every day but I have a good relationship.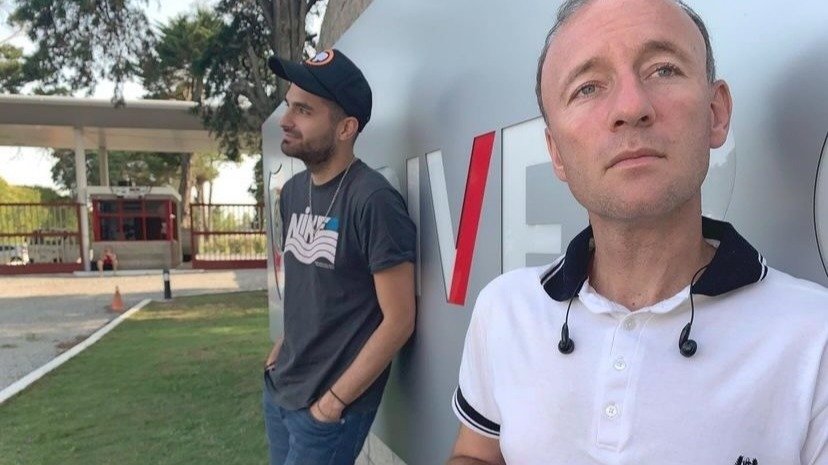 Nicolás and Juan Cortese, two journalists with the same passion: River Plate.
-But it must be necessary to be tactful with drivers when discussing work, for example.
-What has TyC is that it has its figures but they are all pairs. When I worked with Diego Díaz, he made us all go to a sketch and involved us. Then I worked with (Gastón) Recondo, of whom I will always be grateful because I worked with him in the River-Tigre final in Libertadores, one of my most important days in journalism. He is a River fan, he knew that I was too. River was champion in the Monumental and I remember that we closed the transmission at around 2 or 3 in the morning. In the last time I also worked with Agustín Fantasía and although we are not friends, I have a great relationship. Never an ego. The conductors throw ideas and participate, but they respect the word of the producer.
-Let's say that it would not be like in other channels, in other themes and with other conductors who repeatedly expose the producer to a mistake.
-As it is. In TyC it does not happen because many were making their way in the company from below. They started as chroniclers and grew. They understand the medium, because they also went through the (edit) islands. They know what production work is. Sometimes a game is missing that the drivers are asking you to do. You tell them to put up with you because it is being edited, they understand it right away and continue with another topic. It works comfortable actually.
From the left, El Pollo Álvarez, Ivana Nadal and Nicolás.
-What would you recommend to someone who would like to start in Journalism today, something different from when you started?
-The first thing would be that if you really like it, do it. That is not easy. I have Linkedin open (NdR: among other things, a social network for job search) and I receive requests from people who want to send me resumes constantly. I always accept them but I clarify that it is difficult, that I was lucky. I tell you my story. But if they really love it, let them do it. Now with social networks, with Twitch and all that, I like it, it is fabulous and it gives opportunities. I would tell the boys that today they have many more chances than we had. I'm not that big either, but they have a lot of channels like Twitch, YouTube, podcasts to express themselves, give opinions and make themselves known. Today it is not all television.
-What do you aspire to in journalism?
-My dream would be to cover a soccer World Cup. I know that at T&C the Olympic Games are very important and it would also be a dream. But as a good football fan, covering a World Cup would be the best.