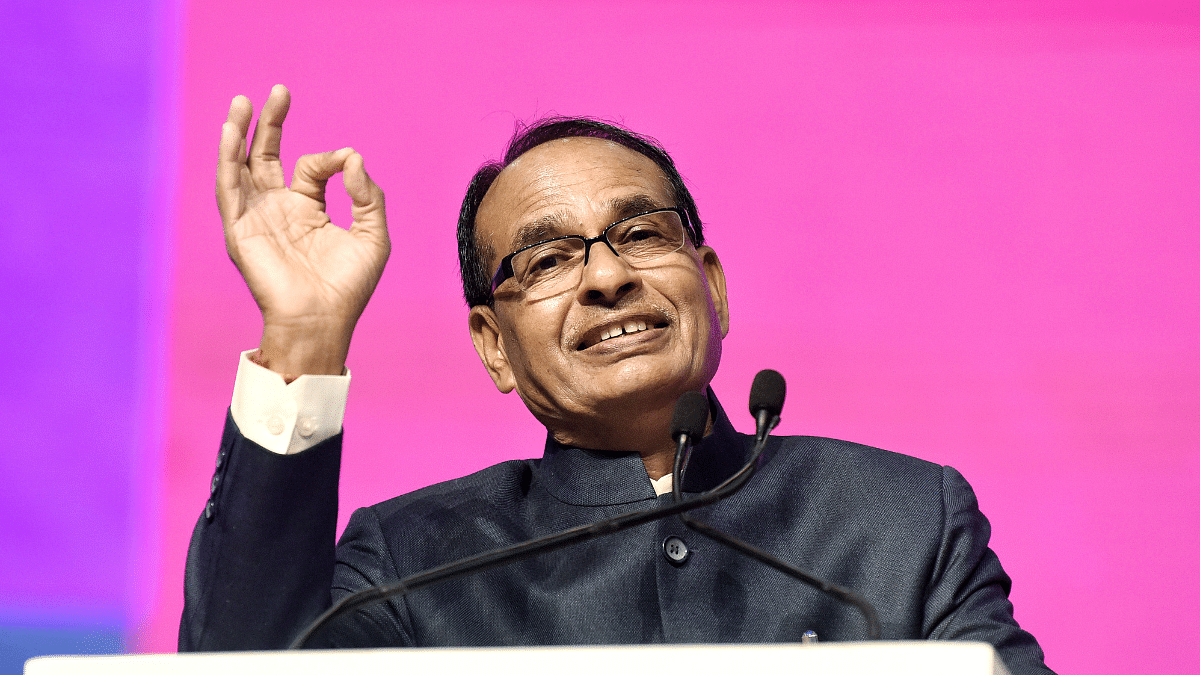 News Updates.
Bhopal: The latest Madhya Pradesh poll has completely grounded the discussions of change floating in the air so far. If elections are held in the state today, the BJP is expected to win more than 140 seats. Shivraj Singh Chauhan remains the face of public trust in Madhya Pradesh. Despite being the Chief Minister for 18 years continuously, remaining popular is a big deal in itself. Shivraj is not only the biggest face of the BJP, but he remains the most trusted face in the entire politics of the state.
Three polls conducted in the last ten days regarding the Madhya Pradesh elections also confirmed this. It also came out that if elections are held today, BJP will get more seats than a clear majority. Shivraj remains the public's first choice as Chief Minister. More than sixty percent of voters are in favor of Shivraj. In all three surveys, Ladli Brahmin and the PESA Act have been described as game changers.
The surveys that have arrived in the last ten days. Among them are opinion polls from INS, IBC 24 and Pollster. INS sees BJP getting 120 seats. IBC 24's survey puts the BJP way ahead of the majority. If we look at this, it will be clear that Ladli Brahmin Yojana seems to turn out to be a game changer. The sisters believe only in brother Shivraj.
According to Pollster's poll, if elections are held in Madhya Pradesh today, the BJP is expected to get 131 to 146 seats while the Congress is expected to get 66 to 81 seats. In the poll, 58.3 percent people felt that Shivraj Singh Chouhan's government was working better while only 41.7 percent supported the Kamal Nath-led government.
Shivraj went way ahead of Kamalnath
In all the three opinion polls, Shivraj is the most preferred face in the race for the post of chief minister. This poll has also rejected the talk of anti-incumbency and face-changing that was going on until two months ago. In the poll, Shivraj received 60.2 percent of public support while only 39.8 percent supported Kamal Nath.
Good journalism matters, even more so in times of crisis.
ThePrint brings you the stories you need to read, from where they happen
We can only continue if you support us with our reporting, writing and photography.
subscribe now
The survey also reflects the support given to Ladli Brahmin's event and the support given to Chaupals of PESA Act in tribal areas. The Shivraj government's ambitious Ladli Laxmi plan received 43.8 percent public support. According to the poll, 38.4 percent people believed that the tribal community has benefited a lot from the PESA Act, while 43.2 percent people said that this Act has benefited to some extent.
Despite being in power for 18 years, the absence of anti-incumbency can also be a research topic for political science students.
In the country's politics, only Naveen Patnaik from Orissa is ahead of Shivraj in serving as Chief Minister for so many consecutive years. Shivraj is also BJP's poster boy in 2023 assembly elections. Mamaji's popularity can be seen from Jan Ashirwad Yatra to small conferences. In such a situation, political analysts also believe that BJP will get votes only on the face of Shivraj.
Shivraj cannot be compared with Kamal Nath.
Comparing Shivraj and Congress's Kamal Nath, political writer Nitin Sharma says there is no comparison between the two. This is not even possible. Kamal Nath is definitely a great leader but he could not become a mass leader. He doesn't even have the same effect. They also say that Shivraj ran the government for 18 years. Kamal Nath could not hold power for 18 months. This clearly shows the difference in the working styles of the two.
The most interesting thing that emerged in the survey is that there is anti-incumbency, but it is not against Shivraj. It is against some BJP MPs. People think that Shivraj is good. BJP is already preparing a list of such MLAs and considering their tickets. Shivraj also said in his meetings – Have faith in your brother. Trying to remove public resentment.
the art of managing everyone
Shivraj Singh Chauhan is so popular among the public. He is also adept at creating harmony with his MLAs and those with opposing ideologies. He also successfully defeated the MLAs who came from the Congress along with the Scindia group. By his simple demeanor he also made them his admirers. Many ministers of the Scindia group are seen praising Shivraj and walking shoulder to shoulder with him.
---
Also Read: 'He was never arrested, nor is there any need' – Why did court grant bail to Sandeep Singh in the first place?
---
.