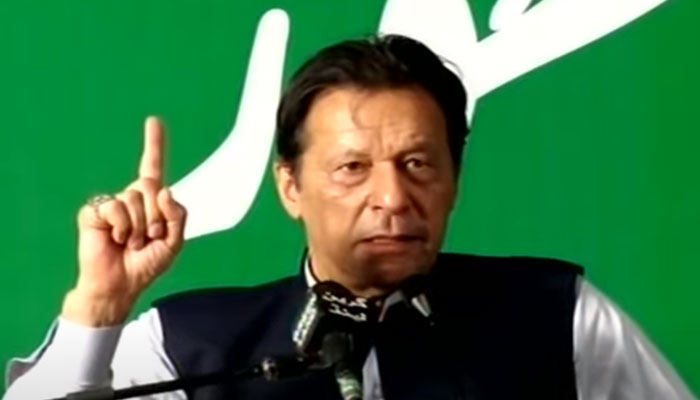 Multan: Chairman PTI Imran Khan has said that he will soon bring a white paper on corruption of Sharifs.
Addressing the Workers Convention in Multan, Imran Khan said that he had to call Islamabad.
He said that for the struggle for real freedom in Pakistan, children have to be prepared and elections have to be held in the country.
Imran Khan said that there are corruption cases of billions of rupees against Shahbaz Sharif, he will sacrifice national interest to save his money, whose money is out of the country will never raise voice against imperialism.
Chairman PTI said that soon white papers are being brought on corruption of Sharifs, people have to be told what kind of people have been imposed on us by foreign imperialism.
He further said that soon 2 million people will be called to gather in Islamabad.
.