Woman gives birth to baby at 35,000-foot altitude on Qatar Airways flight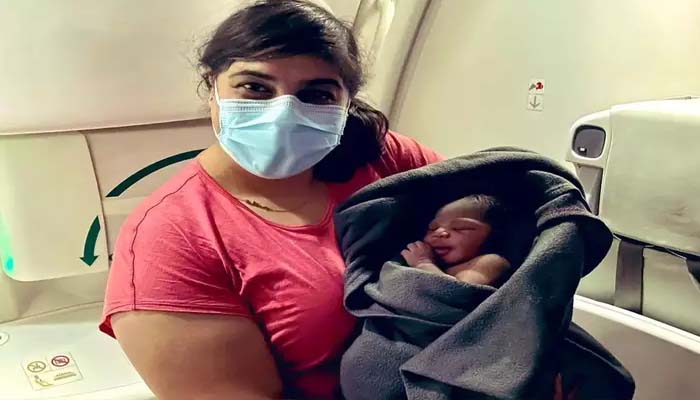 Doha: A miracle happened on a flight from Qatar to Uganda which surprised everyone. When the flight landed after an overnight journey, the number of passengers on board had increased. In fact, a baby girl was born on this flight. The Canadian doctor who delivered the mother has expressed his happiness by sharing pictures of the baby and the mother on Twitter. Dr. Ayesha Khatib, a professor at the University of Toronto, was also on the Qatar Airways flight.
Kejriwal finds CM's face? Millions made election, now Kejriwal is confused!
According to media reports, just an hour after takeoff, it was discovered that a migrant worker from Saudi Arabia to Uganda was about to give birth to her first child. At the end of the journey, the mother gave birth to a healthy baby and named him 'Miracle Ayesha' after the doctor. Dr. Khatib was attending a busy Toronto program dealing with the corona virus.
Big news from Delhi, Kisan Morcha meeting, action on Rajewal! D5 Channel Punjabi
Khatib said the best thing was that they decided to name the baby after me. Khatib gave Ayesha a golden necklace with Ayesha written in Arabic as a gift. "I thought I'd give her the necklace and she would have the mark of the doctor who gave birth to her at 35,000 feet above the Nile," he said. The baby was born on December 5 but Khatib has recently released pictures of her as she is busy treating covid patients in Toronto.
Post Disclaimer
Opinion/facts in this article are author's own and punjabi.newsd5.in does not assume any responsibility or liability for the same.If You Have Problem With This Article Plz Contact Our Team At Contact Us Page.