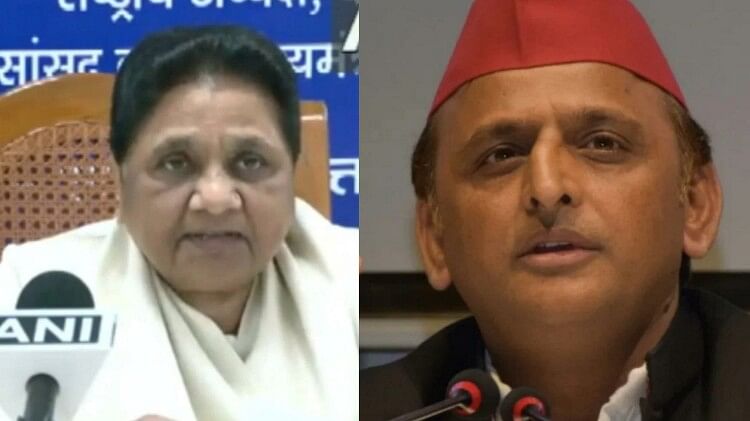 News Updates.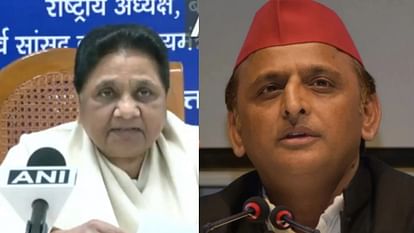 BSP chief Mayawati and SP president Akhilesh Yadav.
– Photo : amar ujala
Expansion
BSP chief Mayawati and SP president Akhilesh Yadav have supported the bill tabled in Parliament on women's reservation but have put a condition. Mayawati said the central government will introduce a bill in parliament to give women reservations in 33 percent seats in the Lok Sabha and state assemblies. We support it.
He said that considering the number of women, even if the percentage of reservations had been 50 instead of 33, we would have supported it. It is expected that this will be discussed in the Riksdag.
Also Read – Lok Sabha Elections: Priyanka Gandhi, Mayawati meet, BSP may enter India alliance
Also Read – Lucknow: Chief Minister Yogi said role of Anganwadi workers is like Mother Yashoda.
He said that according to this, BSP is demanding implementation of separate quotas for women belonging to Scheduled Caste and Scheduled Tribe. After this bill is passed by Parliament, 33 percent seats will be reserved for women members in the Lok Sabha and state assemblies.
Meanwhile, SP president Akhilesh Yadav said there should be a balance between gender justice and social justice in women's reservations. In this, the reservation for women from backward, dalit, minority, tribal (PDA) communities should be clear in definite percentage form.
Arpana said this is Modi's master stroke
Arpana Yadav said that every woman is happy about this bill. This is a symbol of PM Modi's far-reaching thinking. Every woman also needs reservation. No matter what religion or caste he belongs to. Women will start getting reservations in Lok Sabha, Assembly and political parties. This will change their position in society. This is Modi's masterstroke. I repeat again that if Modi is there it is possible.
.